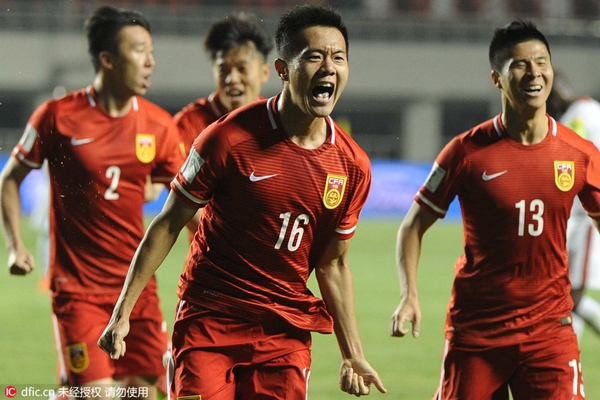 Guangzhou Evergrande's playmaker Huang Bowen opens the scoring in the 58th minute. [Photo/IC]
XI'AN - China climbed out of the early hole in the Asian Zone preliminary qualifier and made the final round of Asia's 2018 World Cup qualifiers after a comfortable 2-0 victory over Qatar in "blessed place" Xi'an on Tuesday.
The last time for China to move into the final round of World Cup qualifiers was in 2001 when former coach Bora Milutinovic steered the team to the last 10 and finally booked a berth of 2002 World Cup.