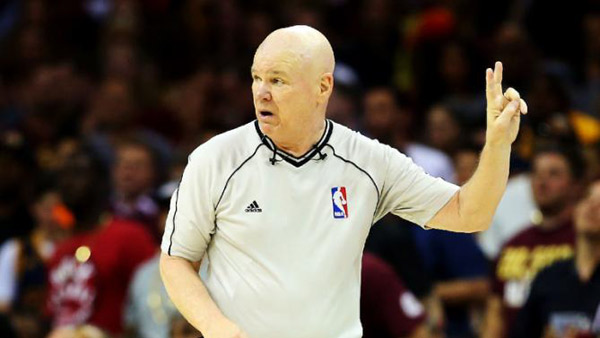 Longtime NBA referee Joey Crawford will retire at the end of the 2015–16 season.  [Photo/Agencies]
Referee Joey Crawford will retire at the end of this season, he told the Delaware County Daily Times' Jack McCaffery. The 64-year-old Crawford is in his 39th season as an NBA official, and he is the league's most prominent one.
Crawford, who is recovering from knee surgery, said he hopes to be back by March 1 and, of course, work more playoffs and finals games.
Crawford has reffed 50 NBA Finals games and 313 playoff games, more than any other active official. It is hard to imagine him not remaining with the league in some way. Despite his intensity on the court, he's known as one of the nicest guys you'll come across. In 2014, he won the officiating's highest honor, the Gold Whistle Award from the National Association of Sports Officials.