WASHINGTON - American basketball star LeBron James has signed a lifetime contract with sporting goods giant, Nike.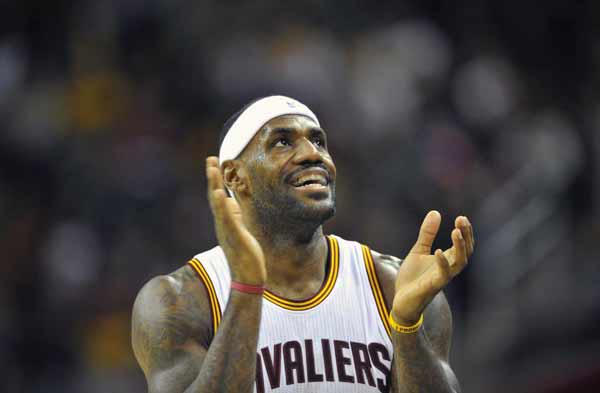 Cleveland Cavaliers forward LeBron James (23) reacts in the third quarter against the Orlando Magic at Quicken Loans Arena.  [Photo/Agencies]
The contract is believed to be the largest in Nike's 44-year history and it is also the first time that Nike has officially given a lifetime deal, local press reported on Tuesday.
However, Nike didn't disclose the exact terms of the contract.
According to ESPN, it would be easily more than the 10-year, 300 million dollars contract Nike signed with basketball star Kevin Durant - an Oklahoma City Thunder player.
"We have already built a strong LeBron business over the past 12 years, and we see the potential for this to continue to grow throughout his playing career and beyond," Nike said in a statement.
James, 30, signed a seven-year, 90 million dollars contract with Nike before he was drafted by the Cleveland Cavaliers in 2003. In 2010, James re-signed with Nike and reportedly earned as much as 30 million dollars annually.