LONDON - Defending champion Ronnie O'Sullivan equalled the record of Stephen Hendry's 775th century in a 6-4 win over Ricky Walden at the snooker Masters at the Alexandra Palace here on Tuesday.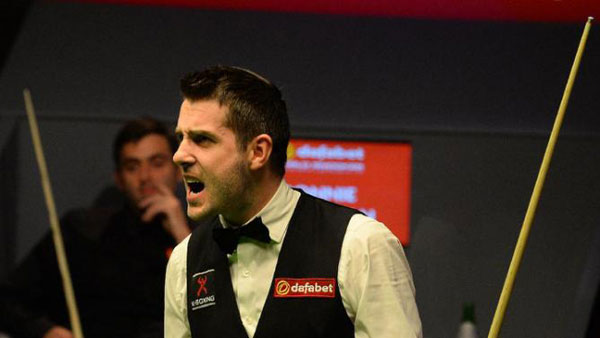 England's Mark Selby (R) celebrates after potting the final black to win the World Snooker Championship 2014 final against England's Ronnie O'Sullivan (L) at The Crucible in Sheffield, England, on May 5, 2014. [Photo/Agencies]
O'Sullivan fluked the final yellow in the 10th frame, and added the green, brown and blue to match Hendry's long-standing record. The Rocket will next take on Marco Fu of Hong Kong, China on Thursday afternoon.
He is now eyeing another Hendry record of six Masters titles. He'll equal that if he hoists the trophy on Sunday night.
"I've been thinking about the (centuries) record since I got within striking distance and I'm glad I've equalled it now," said O'Sullivan. "I doubt Stephen Hendry is that bothered, he's still got the seven world titles record which means more to him than anything. For me it's more about winning this tournament now.
"Hopefully I can raise my game and get stronger with each match."
In the day's another match, Ali Carter, who recovered from a lung cancer, made quick work of Barry Hawkins with a 6-1 win.
Carter, a twice world finalist, will meet Neil Robertson of Australia in the quarterfinals.
"The reception I got was awesome," said Carter. "It was as if the crowd had been with me the whole time and been through the dark days with me. To be out there in the arena reminded me that I am one of the best players in the world. I've been to hell and back over the past 18 months but I hope tonight I've turned the corner. It hasn't been pleasant, but I've got through it."