SYDNEY - The Asian Football Confederation Asian Cup will add more than 1 million Australian dollars ($810,000) a day to the Australian economy over three weeks, tourism authorities said on Monday.
The tournament will begin on Jan 9 when Australia plays Kuwait in Melbourne and 16 teams will play 32 matches in Sydney, Melbourne, Brisbane, Newcastle and Canberra.
Tourism Australia says the 23-day event could add 23 million Australian dollars ($18.57 million) to gross domestic product, and anticipates a 15 percent jump in tourist numbers in the months immediately following the tournament.
Tourism Australia managing director John O'Sullivan said more than 500,000 spectators are expected to attend matches, including around 30,000 fans from overseas.
O'Sullivan estimated the cup would attract a potential television audience of 2.5 billion viewers and this would further boost Australian tourism by showcasing the nation's landmarks to massive Asian audience.
"Fans will inject millions of dollars into our visitor economy, benefiting hotels, restaurants, bars, shops and our tourism attractions," O'Sullivan told the Australian Financial Review.
"The 2000 Sydney Olympics saw a 15 percent increase in international visitors in the three months after the Games finished, and we're hoping to a long tail from the campaign activity we've been running in markets such as China, Japan and Korea, who have teams competing in the tournament."
Asia is already Australia's fastest growing and most valuable international in-bound tourism region.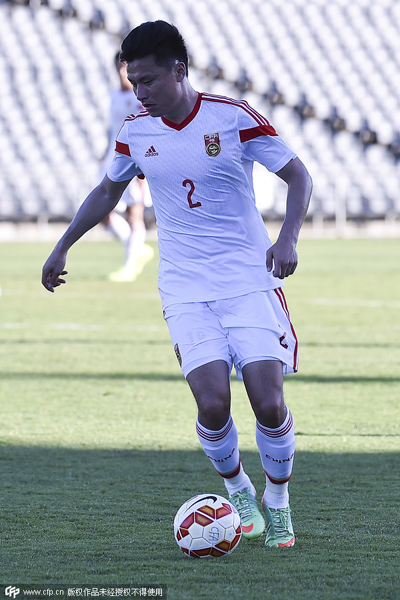 China's Gao Lin dribbles during a warmup against Oman in Sydney, Australia, Jan 3, 2015. China's national soccer team beat Oman 4-1 in their last warmup before next week's Asian Cup. [Photo/CFP]