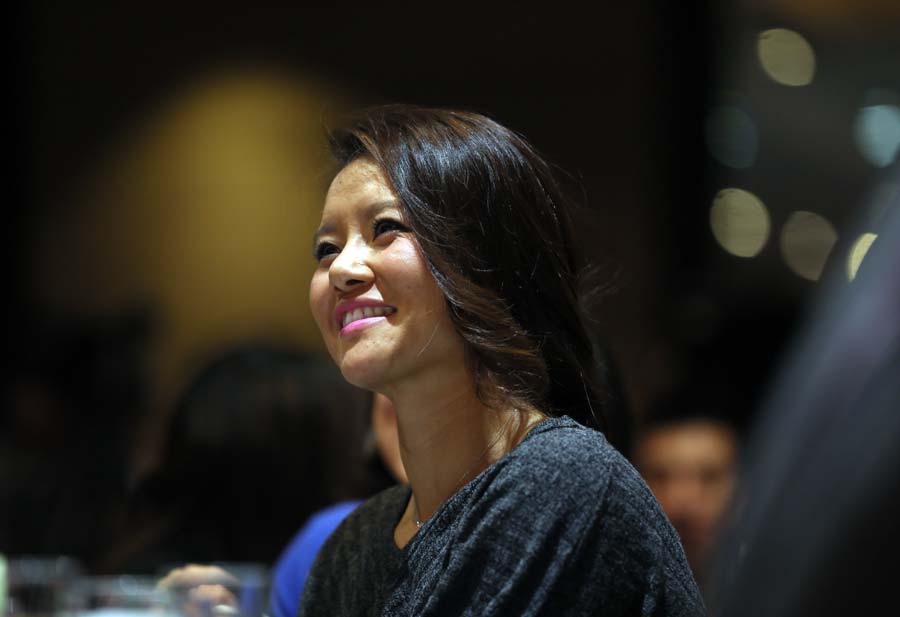 Tennis star Li Na is the most commercially valuable sports star in China. [Photo by Zou Hong / China Daily]
China's white-hot tennis champion is ready to take any court and any stage with new confidence, Sun Xiaochen reports.
She's battled tough opponents and sometimes her own fractious ego for years, but tennis star
Li Na
is finally feeling at ease with her game, her celebrity role in the spotlight and what it takes to be a role model off court.
"If you can't handle me at my worst, then you sure as hell don't deserve me at my best" - the famous quote from late US movie star Marilyn Monroe - has resonated with two-time Grand Slam champion Li as she has learned to accept both the sweet and the sour that the game of tennis brought to her life.
"I realized that I still truly love my job (of playing tennis) and everything around that is just part of it, no matter good or bad," Li told China Daily during an exclusive interview after celebrating her Australian Open victory and the recently launched new edition of her autobiography on Saturday.
"If you can't accept the negatives then you don't deserve the fame and glory that come with it. I've grown mature and prepared enough to take it all."
On Saturday evening at the St. Regis Beijing hotel, Li appeared in high heels and makeup in front of an adoring crowd, distinguished guests and .ountless cameras.
Li, who just ascended to a career-high world No 2 ranking after claiming the Australian Open title, greeted guests and sponsors in high spirits. Later she joined the host on stage to share the behind-the-scenes stories of her successful Australian campaign and the intense self-scrutiny that pervades her book.
Li patiently wrapped up the night with an extra hour of media interviews.
After some ups and downs since her maiden Grand Slam win at the French Open in 2011, Li said she's more comfortable dealing with sponsorship assignments, interviews and meeting fans, all of which she once considered as off-court distractions too big to handle.
"I was so excited after winning the first major but I had no idea what to expect following that. I wasn't prepared (for all the attention and expectation) at all - neither was anyone in my team," says Li, who described the post-French Open period as "helpless, grinding and self-doubting" in her book.
Li struggled after Roland Garros, winning only six matches for the remainder of the year, and she constantly saw her name in headlines questioning her mental toughness. She confesses that sometimes she would even shiver just seeing her name in a newspaper, fearing that her comments would be wrongly interpreted by the media.
After a disappointing Olympic campaign in 2012, Li hired Carlos Rodriguez, former mentor of seven-time major winner Justine Henin, as her new coach. She soon developed good chemistry with the Argentinean.
Under Rodriguez's guidance, Li rekindled her form in 2013, reaching the Australian Open final, the quarterfinals in Wimbledon and the semis of the US Open (her career-best result in New York) as well as improving her world ranking to No 3.
Li also boosted her inner strength in high-pressure moments, which in the book she calls her "Achilles' heel", blaming that on a lack of compliments from junior coaches in China's traditional hard-driving and unforgiving tennis system in early years.
Rodriguez shrugged off his "magic", attributing Li's reinvention to her own improved "emotion management".
"She leaves things really deep inside. We talk about physical recovery, mental recovery but we never talk about emotional recovery. She has to realize that she is not a normal player anymore and to assume that is not as easy," says Rodriguez, who also runs a tennis academy in Beijing.