Using professionals for cities' benefits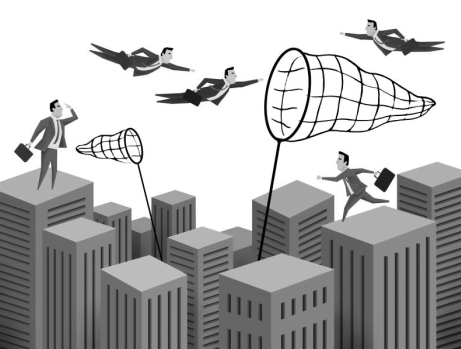 ZHAI HAIJUN/FOR CHINA DAILY
Some second-tier cities are competing with not only each other, but also first-tier cities to attract talents. The governments of some second-tier cities are offering professionals local hukou (household registration), which is linked to all social welfare benefits, residential accommodation and cash subsidies.
Thanks to the economic growth and industrial upgrading of such cities, they are now more capable and confident of competing with metropolises. Therefore, by drawing professionals these cities will help narrow the regional development gap and promote a more balanced economic growth.
The governments of such cities should realize that welfare, housing and money can attract some people in a short time, but that may not necessarily be sustainable in the long run.
Although the money and house offered to professionals reflect the local governments' respect for their needs-especially given the exorbitant housing prices in some cities-that might not be enough to make them settle down in a particular city. The reason: professionals seek the right prospects for career building rather than just benefits.
If the competition transforms into a contest among cities to provide better housing and more funds and bonuses to attract talents, most of the second-tier cities will stand no chance against their first-tier counterparts.
Shenzhen in Guangdong province, which has developed from a fishing village into one of the most robust growth engines of China, offers the second-tier contenders valuable lessons on how to marshal talents. The southern city has created a more equitable, inclusive and efficient policy and business environment for entrepreneurs, researchers and people striving to improve the quality of life through their industriousness, knowledge, skills and innovative capacity. Shenzhen has become a synonym for opportunity and dream, attracting talents from different walks of life within a short time.
Moreover, the second-tier cities trying to attract talents should not offer the benefits together with harsh terms such as requiring talents to not seek a job in another city before the end of 10 years, because that would make the benefits seem more like a bait.
Imposing a 10-year minimum working period as a condition for the benefits provided is not rare. In fact, many local governments' work contracts have clauses saying that if a beneficiary leaves the city before 10 years, he or she would be required to pay a daunting amount as "liquidation" damages.
Good employers don't seek eternal loyalty from their employees. Instead they seek to form a type of alliance with the employees, and create better conditions for the latter's development so that they can work to their full capacity, and in many cases maintain a harmonious relationship with the employers even after quitting their job.
The governments of second-tier cities seeking to attract talents would do good to follow this rule.
The flows and exchanges of talents are normal phenomena. What a city government should care about most is not lifelong loyalty from professionals, but creating the right atmosphere to allow the professionals to use their talents to the full as long as they are on the job and, in so doing, contribute to the development of the city. That's what talent hunt should be about.
The author is a researcher in market and internet economy at Peking University. The article was first published in Beijing News.