Chinese home shoppers looking at US tech hubs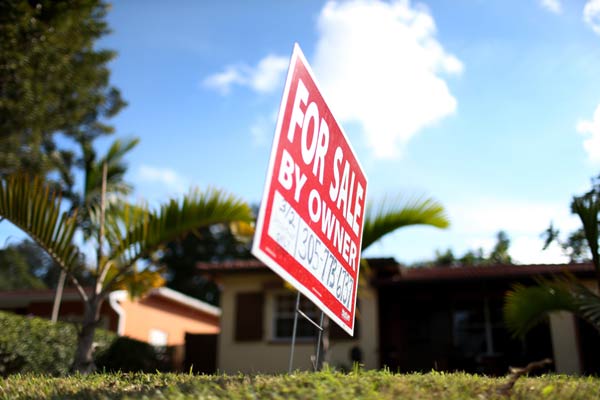 A for-sale sign in front of a house in Miami, Florida. An increasing number of Chinese are buying properties in Miami, attracted by its clean beaches and tropical climate. [Photo/Agencies]

For the past three centuries, global investment has been and continues to be a hallmark of international powers. In the late 19th century and early 20th century, the United Kingdom and Western Europe led the world in investing their resources abroad. By the middle of the 20th century, the United States led the world in overseas investment. As China emerges as an increasingly affluent global power, we are seeing more Chinese citizens spend some of their wealth on foreign assets. In the international real estate market, Chinese home shoppers have become an increasingly visible part of the housing markets in both the United States and Canada. 

Yet very little is known about Chinese home shoppers or the true extent of this trend. As the largest and most-trusted source of information about the US housing market, we at Zillow decided to use our data and unbiased analysis to help shed some light on this phenomenon.

Currently, several forces make the US housing market increasingly attractive to home shoppers around the world. First, the United States labor market is at its healthiest point in a decade, which means that US employers are continuing to search for workers around the world — particularly those knowledgeable in science and technology. At the same time, US educational institutions are attracting more international students. Finally, the global financial environment — characterized by low interest rates on a wide range of asset classes — means US real estate is among the most attractive assets for investors around the world. While investment is a motive for some home shoppers, the majority are likely motivated by immigration or educational opportunities.

Chinese home shoppers abroad may receive substantial attention, but they are still smaller in number than other groups. Canadians are, by far, the largest international home shopper group in the United States — more than three times its closest international cohort —followed by British, Mexican, Brazilian, German and Chinese home shoppers.

Still, Chinese shoppers are unique on many dimensions, including price, location and housing type.

The typical Chinese home shopper on Zillow searches for a home around USD $570,000, substantially more expensive homes than European (USD $469,000) and Canadian (USD $360,000) shoppers. One reason for this is because many are searching for homes in booming and expensive American science and technology hubs. San Jose, San Francisco, Seattle, Los Angeles, San Diego and Boston continue to be the most popular markets for Chinese home shoppers: 32 percent of Chinese shoppers are targeting these markets, compared to 19 percent of European shoppers and 12 percent of Canadian shoppers.

Even after controlling for geographic differences, Chinese home shoppers still tend to search for relatively pricier homes. The typical Chinese shopper targets the most expensive quarter of homes on the market in a given metro at a given time, compared to U.S. shoppers who tend to target homes much closer to the median.

Chinese home shoppers also tend to search for relatively newly-built suburban homes: Almost 70 percent are shopping in the suburbs, slightly more than Canadians and Europeans. Almost one-third are searching in more than one metro and they typically look at nine homes — slightly more than Canadians with six and Europeans, who average at seven.

Moreover, Chinese home shoppers are not just looking to buy: one in four on-market Chinese shoppers on Zillow is looking at a rental listing and 19 percent were looking exclusively at rental listings. By comparison, only 10 percent of Canadians and 7 percent of Europeans on Zillow were looking exclusively at rentals. Conversely, 86 percent of Canadians and 90 percent of Europeans are looking only to buy, compared to 75 percent of Chinese.

Aaron Terrazas is a Senior Economist at Zillow.

The opinions expressed here are those of the writer and do not represent the views of China Daily and China Daily website.