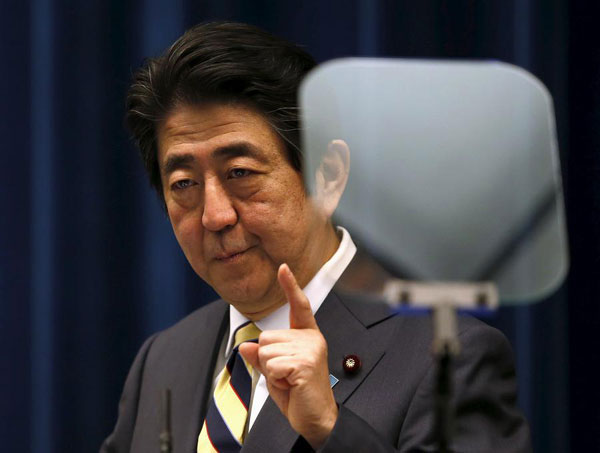 Japan's Prime Minister Shinzo Abe addresses reporters on the first official business day of the New Year during a news conference at his official residence in Tokyo, Japan, January 4, 2016. [Photo/Agencies]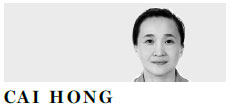 In his New Year's speech, Japanese Prime Minister Shinzo Abe asserted that Japan will play the role of a global actor in 2016.
"This year will be one in which Japan will shine on the global stage and demonstrate its leadership," Abe said.
Japan will host a G7 summit this year, and Abe plans to visit the six other members of the group - Canada, France, Germany, Italy, the United Kingdom and the United States - before the leaders put their heads together in May.
Japan wants to host a trilateral summit with China and Republic of Korea, and the Sixth Tokyo International Conference on African Development is due to be held in Nairobi, Kenya, which will be the first time the Japan-led Africa development conference has been held in Africa.
Abe has already expanded Japan's diplomatic presence around the world through his initiative where by "diplomacy takes a panoramic view of the world map".
He has actively engaged in high-level diplomacy to foster Japan's relationships with countries and regions that have grown stagnant in recent years. In particular, Japan has intensified its diplomatic efforts with Australia, India, Europe, and Russia.
Abe has elevated Japan-Australia relations to a special strategic relationship and upgraded Japan's relations with India to a special strategic and global partnership.
The Democratic People's Republic of Korea and Russia also top Abe's diplomatic agenda.