HEFEI: A senior official from Russia has reiterated that China-initiated "Belt and Road" Initiative is of vital importance as it would link the two countries closer and attract more Chinese investment into Russia.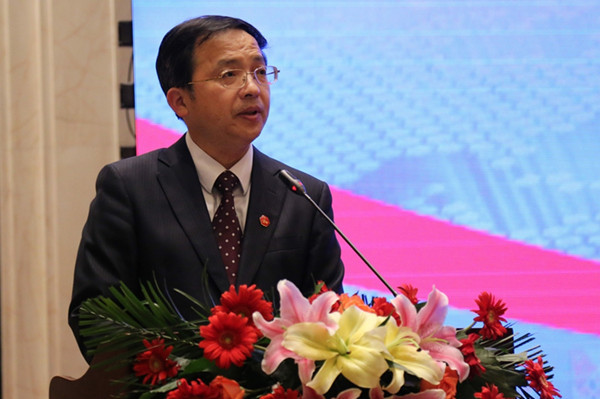 Wang Xin, chief of Anhui province's Foreign Affairs Office, says trade between Russia and Anhui reached $900 million in 2014. [Qin Dachun / for China Daily] 
Speaking at a promotion seminar in Hefei, Svetlana Sokolova from Russia's Rostov Region, said as number one in southern Russia in terms of foreign investment, Rostov welcomes Chinese to invest in this "birthplace of new industries", which also produces 40 percent of Russia's agricultural export.
Rostov, home of 4.5 million residents in an area about three times the size of Belgium and a region with a diversified economy, is now enjoying an "investment boom" and foreign input has reached $7 billion, said Sokolova, director of Rostov's Department of Investment and Entrepreneurship.
She is among a group of Russian officials from Rostov, Penza, Ulyanovsk, Perm as well as Leningrad to invite investors from east China's Anhui province to invest in Russia. Currently, famous companies from Anhui, such as JAC automobile, Chery automobile and Conch cement, all have investment in Russia.
Denis Smolkov, a representative from Ulyanovsk Special Economic Zone, said currently, Chinese businesses are operating well in Ulyanovsk, showing a video during which Chinese businessman Lu Yan affirmed they are enjoying much help from the Russian side and the region is a "treasure house" for Chinese investors.
Smolkov stressed Ulyanovsk can help Chinese firms find good co-operative partners, if they decide to invest in the region known for its automobile manufacturing and high-qualified human resources.
Following the promotion seminar on Nov. 5, four agreements and letters of intent were signed between Russian regions and Anhui in the fields of sister city, business promotion and entrepreneur exchanges.