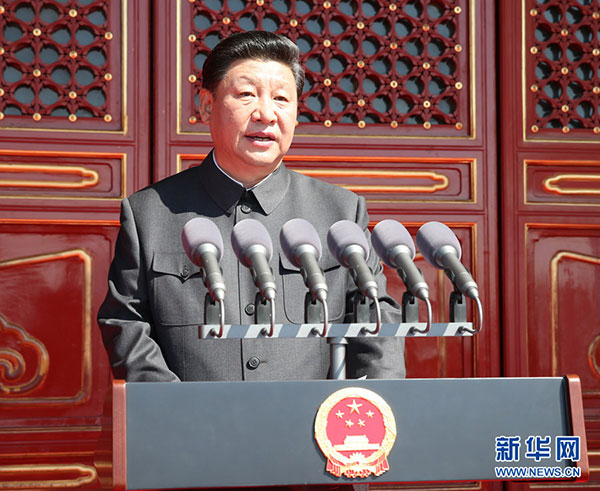 Chinese President Xi delievers a speech on Thursday. [Photo/Xinhua]
Today marks the 70th anniversary of Victory Dday, and it was commemorated with flair. Anyone watching TV this morning would have seen a fantastic display from China and other countries across the world.
Foreign Chinese dignitaries stood side by side marking the anniversary. The majority of the parade, of course, consisted of the Chinese services with small contingents from countries around the globe also participating, making for a fantastic display as they marched past the Forbidden City. A special part was played by World War II veterans, a very moving display as they passed Tian'anmen Square.
As beautiful as it was, what does this mean for the world? Today marked a great step forward in modern society, with such countries so intent on peace and, China leading by example. This was made evident by President Xi Jinping's commitment to making cutbacks in the military.
It was announced that the troops will be reduced in size by 300,000 in a grand gesture of peace on the day commemorating the end of the most horrible war in the history of mankind. Hopefully this will be an example other countries choose to follow, an example that will hopefully lead to peace among all countries and people.
Congratulations to China and special thanks to the soldiers who put on such a fantastic display for the world to see. Standing there in the baking sun could not have been easy.