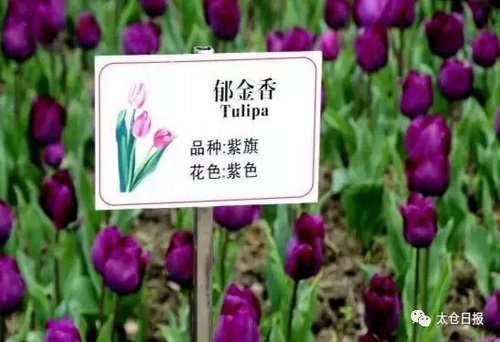 Tulips, cup-shaped, bright-colored flowers with long, green stems, have gained popularity all around the world for their elegance and riot of colors. [Photo/Wechat: taicangdaily]
An enormous garden of nearly 100,000 tulips came into bloom at Entian Rose Park in Taicang, Jiangsu province, recently, filling the park with vigor and the flowers' sweet-smelling fragrance.
The flowers, which come in a variety of colors including red, white, cream, pink, purple, black and yellow and are said to symbolize fame and true love, are one of the most popular spring-flowering plants in China.
The best time to see tulips is from late-March to mid-April. And there are fewer better places to see them than at Entian Rose Park, which is situated inside Taicang's Modern Agricultural Park, a national 4A-level scenic area, China's second highest grade for tourist attractions.