CONFUCIUS INSTITUTE BRIDGES LANGUAGE BARRIER
Chinese culture promoted around the world
Editor's note: In "Footprint", a series of stories recalling important examples of China interacting with the rest of the world, we follow the path the country has taken in the past seven decades. This story is the fourth in the series.
Park Kyung-na is proud of being the first person to work for the world's first Confucius Institute, a China-funded organization that promotes the country's language and culture globally.
Park vividly remembers the institute's official launch in Seoul, the capital of the Republic of Korea, in November 2004.
"The opening ceremony was full of joy and was attended by representatives from all sectors, from government officials to cultural figures," said Park, who is deputy director of the Confucius Institute in Seoul, or CIS.
"It took us almost a year to get everything ready. I was very excited about the role the Confucius Institute was going to play (in language and cultural exchanges)."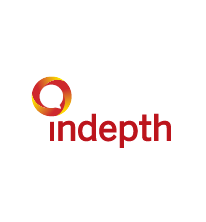 "Over the past 15 years, the CIS has developed in leaps and bounds, together with the rapid expansion of the whole Confucius Institutes network (across the world)," Park said. "The operation has become more systematic and we can now offer a lot more programs."
There are now 536 Confucius Institutes and 1,139 Confucius Classrooms in 157 countries, providing education to about 11 million students.
Lee Joon-sik, the director of the Confucius Institute in Seoul, said the ultimate goal is to help the people of the Republic of Korea to understand China better through its language.
A fundamental mission of the institute is to popularize the Chinese language while enhancing communication between the ROK and China in education and culture, added Lee, who has led the CIS since 2015.
After China and the Republic of Korea established diplomatic relations in 1992, Chinese-language education became increasingly popular in the country, leading to the formation of CIS.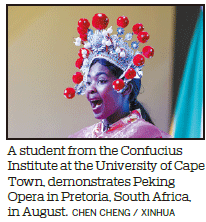 With 23 in total, the ROK is now home to the largest number of Confucius Institutes in Asia, according to the Confucius Institute Headquarters, which said the centers are often located at universities and schools.
A staff member from the headquarters said: "The Confucius Institute has created a unique model of cooperation with local universities. Only when there is a need to learn Chinese somewhere and applications are made to us, will we build a Confucius Institute with local universities."
Although the first Confucius Institute has helped people in the ROK learn Chinese and become more familiar with Chinese culture, Koreans have a long history of using Chinese characters, as the Korean alphabet was only created in the mid-15th century. Today, many secondary schools in the ROK continue to offer Chinese lessons.
Lee said: "Koreans have been interested in Chinese culture since ancient times. The older generation, in particular, is familiar with important Chinese works such as The Analects of Confucius, classic novels like Romance of the Three Kingdoms and well-known poets such as Li Bai and Du Fu."
Recognized standard
Today, more than 500 students visit CIS each month to learn Chinese, from primary school and university students, to office workers and retirees. Most of them hope to improve their oral skills and pass exams for the Hanyu Shuiping Kaoshi, or HSK, the Chinese Proficiency Test, to improve their job prospects.
The HSK is a standard generally recognized by many schools in the ROK to judge the level of a student's Chinese, Lee said. "The main reason these students learn Chinese is because they think ROK-China relations will become closer, so learning Chinese language and culture will be conducive for their development."
However, some students are learning purely out of interest, Lee said.
The ability to speak Chinese has become an important measure of talent in many companies in the ROK. As China is the country's biggest trading partner, and a free trade agreement between the two nations was signed in 2015, many ROK enterprises, including the conglomerates Samsung, LG and SK, see sitting the HSK as a bonus for their job candidates.
Li Hong, education counselor at the Chinese embassy in the ROK, told People's Daily in May last year that the number of students sitting the HSK in the ROK exceeded 110,000, more than any other country. Some 500 students sat the test when it was first held in the ROK in 1993.
To meet the demand, CIS offers a wide range of lectures on Chinese classical literature, economy, culture, tourism and poems. It also holds the annual "Chinese Bridge" Language Competition, along with Chinese singing and calligraphy contests in the ROK.
CIS also works with the Chinese Academy of Social Sciences on a quarterly Chinese-language magazine called Contemporary Korea, bringing together researchers from both countries as well as those from the region to examine the latest news on ROK politics, economy, culture and education.
"CIS not only promotes Chinese-language education in the ROK, it also acts like a bridge for mutual communication," said Lee, the CIS director.
As China's economy and standing on the world stage have made rapid advances, there has also been a sharp increase in the global demand to learn Chinese.
Fifteen years ago, China began establishing Confucius Institutes with the aim of promoting Chinese language and culture in other countries. The institutions were named for the ancient Chinese thinker Confucius.
"Teaching Chinese language and culture promotes global diversity and is an important channel for advancing common development that benefits China as well as the host countries," the Confucius Institute Headquarters said.
The Institute has helped to promote cultural exchanges by advancing teaching methods and offering a wide range of educational and cultural activities.
For example, it offers Chinese-language education, training for such teachers, conducts Chinese-language tests and issues teachers' certificates. It provides consultancy services on Chinese language and education, as well as hosting language and cultural exchange events between China and other countries.
Since its establishment, cultural activities held by Confucius Institutes worldwide have attracted more than 100 million people.
Over 10,000 Chinese directors of Confucius Institutes, teachers and volunteers are selected and sent to teach Mandarin in various countries each year.
Language competition
Every year, more than 100,000 teenagers worldwide take part in the preliminary rounds and finals of the "Chinese Bridge" Language Competition. The institute also welcomes tens of thousands of education officials, school principals, teachers and students to China each year to experience the culture.
Lee Hambee, 28, a student taking the Chinese translation and interpretation course at the Confucius Institute in Seoul, said she chose to study there because she believes she can receive more formal Chinese-language training at the institute.
Lee Hambee lived in China for several years, as her mother ran a business in the country, but did not formally start learning Chinese until she returned to the ROK. Now working in the entertainment industry, she hopes that mastering Chinese will lead to more career opportunities.
"CIS has helped me to find the right method to learn Chinese, and teachers here also give accurate guidelines for learning," Lee Hambee said.
Han Minhwa, her teacher and head instructor at CIS, joined the institute in 2016. Han believes that practice is the key to learning a language. Every day, she gets up at 6 am and listens to Himalaya FM, one of the most popular podcasts in China, before going to work.
"At first, I was just doing this to find teaching resources, but now it has become a habit," Han said.
CIS now has some 30 teachers, including part-timers. In addition to locals such as Han, about one-third of its instructors are Chinese sent by the Confucius Institute Headquarters. The teachers are also responsible for CIS training courses aimed at nurturing prospective Chinese-language instructors.
Volunteer groups
Yang Xue and Shen Feifei, both Chinese-language teachers, come from Northeast China. Living in an area relatively close to the ROK geographically, they have been exposed to the global popularity of the country's pop culture.
In 2012, Yang was among the first group of volunteer teachers from China to join a national exchange program between the two countries to mark the 20th anniversary of bilateral ties. Later, she taught successively at Saint-Joseph University's Confucius Institute in Lebanon and Shenyang Normal University in Liaoning province.
Yang returned to the ROK to teach in 2016.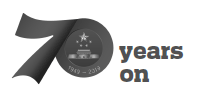 Shen, a former volunteer for the program, believes that friendship between countries starts with individuals, and uses her spare time to deepen her understanding of the ROK.
"Before I first arrived in the country (in 2016), I didn't really know much about it ... but I feel people here are very hospitable and polite," said Shen, who has passed the Test of Proficiency in Korean at the highest level.
After classes, Chinese and Korean teachers often sit together to discuss methods of instruction.
"While Chinese instructors have the natural advantage of being native speakers, Koreans also have their advantages as learners, because they are more familiar with issues that ROK students may face," Yang said. "By having meetings regularly, we use each other's advantages to improve the overall teaching quality at CIS."
Encouraged by Confucius Institutes, more than 60 countries now include Chinese-language teaching in their national education systems, and over 170 nations have established Chinese-language courses or majors. Before 2004, there were fewer than 30 million Chinese learners worldwide. Now, the number exceeds 100 million.
Students learning Chinese in the ROK have a higher goal than merely passing the HSK.
Lee Joon-sik, the director, said CIS is in talks with several Chinese universities to launch an advanced Chinese-language training course by the end of this year for ROK high school students interested in studying in China.
"In the past, ROK students mainly studied majors such as Chinese language and literature, but now they are interested in every subject, from history and business management, to science and engineering," said Lee Joon-sik, who has worked in Chinese-language education for nearly 40 years.
With this year marking the 70th anniversary of the founding of the People's Republic of China and the 15th anniversary of CIS, Lee said the institute will organize a series of events, including an international symposium on Chinese-language education next month.
"Language is the prerequisite for communication," said Lee Joon-sik, who is also a professor of Chinese language and literature at Sungkyunkwan University in the ROK.
"When people understand Chinese themselves, instead of knowing China through third-party sources such as media reports, they can experience Chinese culture and learn about the country directly."
Contact the writers at kelly@chinadailyapac.com and panmenqi@chinadaily.com.cn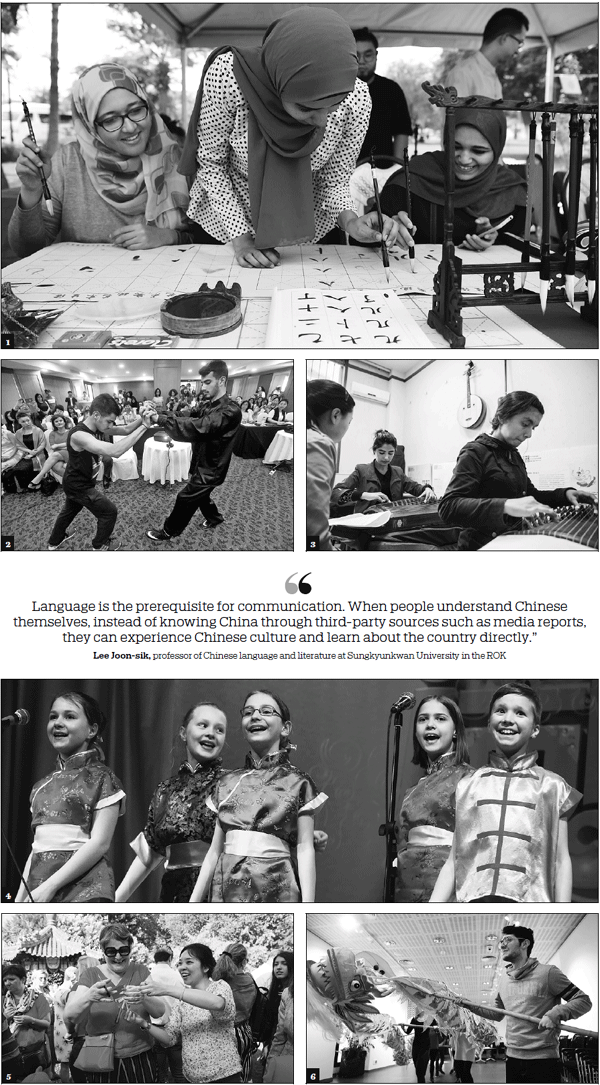 The Confucius Institute holds various activities abroad. 1. Students learn Chinese calligraphy during a cultural week in Ismailia, Eygpt, last year. Wu Huiwo / Xinhua 2. Two Lebanese men demonstrate their kung fu skills in Beirut. Xinhua 3. Students from Tajikistan learn the guzheng in Dushanbe. Wu Zhuang / Xinhua 4. Children sing Chinese songs in Minsk, Belarus, during Lantern Festival this year. Xinhua 5. An open day is held at the Chinese embassy in Brussels, Belgium. Pan Geping / Xinhua 6. A dragon dance rehearsal is held in Madrid, Spain. Guo Qiuda / Xinhua
(China Daily Global 09/23/2019 page1)
Today's Top News
Editor's picks
Most Viewed