Asia's 'flying geese'
Manufacturing of labor-intensive commodities in the region moves from the more advanced economies to the less developed ones
It seems clear that the United States' policy goal of pushing manufacturing back is not working effectively. And its strongest effect actually lies in further stimulating the reconfiguring of the manufacturing supply chains within Asia.
In a report released by the US Chamber of Commerce in May, around 75 percent of the 250 surveyed companies said the increases in US-China tariffs are having a negative impact on their business. About 40 percent of the companies reported they were considering or have relocated manufacturing facilities outside China, with Southeast Asia the top destination (over 24 percent). Less than 6 percent said they have or are considering taking their manufacturing to the US.
Some analysts see such relocation of manufacturing largely as a negative and unwelcome change for the Chinese economy. This view is mistaken. From a historical perspective, there is a well-established paradigm of "flying geese" in the shifting pattern of Asian manufacturing supply chains, which has underpinned the Asian economic miracles.
In this paradigm, Asian economies have caught up with the West in a regionally sequential pattern, with the manufacturing of labor-intensive commodities gradually shifting from the more advanced economies to the less developed ones as the costs increase for the forerunners, or "lead geese".
For the "lead geese," their economic structure is compelled to upgrade toward more capital intensive and innovation-driven sectors, which can produce higher productivity. And for the latecomers, they can absorb new investment, job opportunities and technology transfers, embracing a growth takeoff at their various development stages. So companies that are the "lead geese" will typically invest heavily in the catching up of latecomers.
Overall, this "flying geese "paradigm has successfully reproduced itself in Asian economies during the past decades, with labor-intensive manufacturing supply chains sequentially shifting from Japan to the "Four Asian Tigers" (Hong Kong, Singapore, South Korea and Taiwan) to the Chinese mainland (especially the coastal provinces).
Now the labor-intensive manufacturing supply chains are shifting toward India, Vietnam and Myanmar as well as China's more inland provinces. Throughout this process, it has created dense cross-boundary trade, investment and financial networks in Asia.
But alongside its profound longterm benefits, this process can also produce substantial transitional "growing pains" for the forerunners as they go through restructuring and industrial upgrading, but these can be mitigated by appropriate policies.
There are three critical challenges that must be addressed to maximize the upside gains and minimize the downside risks of the "flying geese" paradigm among Asian economies.
First, forerunners must overcome inertia and effectively promote innovation and openness to move to higher segments of global value chains, driving forward internal restructuring and facilitating outward transfers.
Second, both forerunners and latecomers need to develop fair and inclusive solutions to compensate potential losers from the restructuring, ensuring the benefits from economic growth are broadly and equitably shared among citizens.
And third, economies must work together to strengthen regional cooperation, fostering a robust and efficient multilateral policy environment that supports cross-boundary trade and investment.
Most economists would agree the US government's trade war policies are detrimental to the health of global trade and investment. Paradoxically, as an unintended consequence, the uncertainty it has produced is stimulating the reconfiguring of Asian manufacturing supply chains in a way that strengthens the networks of cross-boundary trade and investment linkages within Asia. For example, the share of the Chinese mainland's foreign direct investment in the total FDI in Vietnam has increased from around 1.3 percent in 2014 to 3.4 percent in 2018, and further surged to over 9 percent in the first half of 2019.
In the context of the shifting pattern of "flying geese" in Asia, China's recent initiative in developing the Guangdong-Hong Kong-Macao Greater Bay Area is particularly important. With a population of 70 million, the GBA accounts for over 12 percent of China's GDP. It includes Guangdong's nine key cities (such as Guangzhou, Shenzhen and Foshan), as well as Hong Kong and Macao. This region has been at the core of China's manufacturing success and has bred many of China's most innovative companies.
The aim is to strengthen the region's innovation capability, promote market integration, connectivity and opening-up, as well as creating a world-class business and public services environment.
Given its size, dynamism and geographic advantages, the Greater Bay Area can serve as a powerful engine, a super-connector as well as a laboratory for public policy experimentation for China to drive forward internal economic restructuring, foster cooperation with the Southeast Asian economies and lead the growth of a new generation of Asian manufacturing supply chains.
Despite all the noises on trade policy uncertainty and corporate relocation, what is fundamentally happening in Asian manufacturing is part of a larger, transformative process of regional economic development and structural changes.
The author is an assistant professor at the Centre for China Studies and Faculty of Social Science at the Chinese University of Hong Kong and an assistant professor (by courtesy) at CUHK's Lau Chor Tak Institute of Global Economics and Finance. The author contributed this article to China Watch, a think tank powered by China Daily. The views do not necessarily reflect those of China Daily.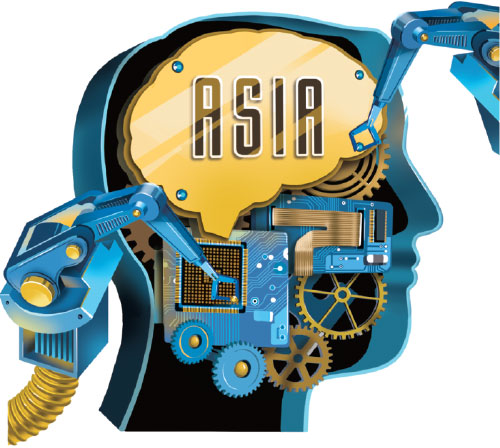 (China Daily Global 07/22/2019 page13)
Today's Top News
Editor's picks
Most Viewed