Anhui cuisine expo opens in E China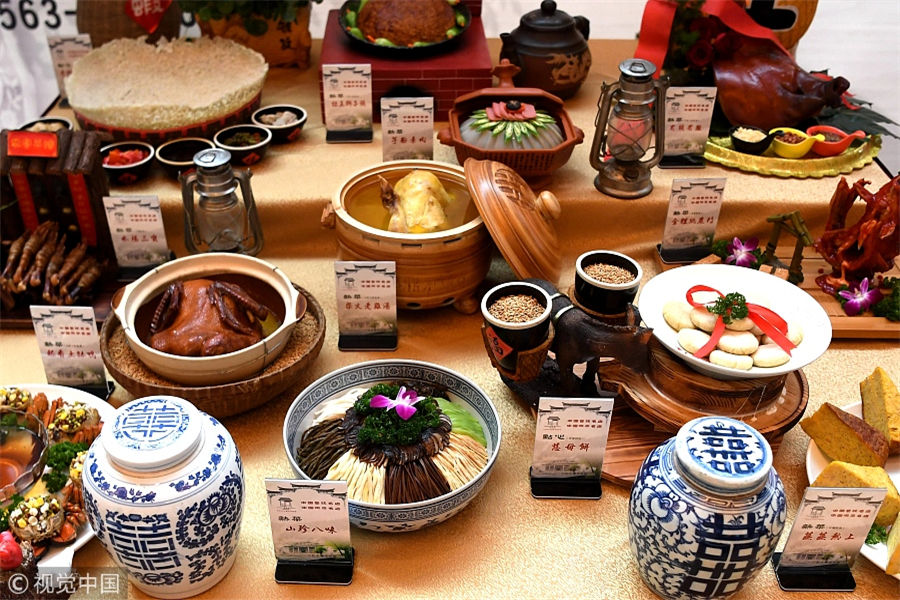 Dishes on display at the 7th Chinese Anhui Cuisine Expo in Anhui province on Nov 15. [Photo/VCG]
The 7th Chinese Anhui Cuisine Expo kicked off in Hefei, capital city of East China's Anhui province, on Nov 15. Dishes rich in variety and flavor demonstrated the legacy and innovation in this local cuisine.
The time-honored Anhui cooking style originated from ancient Huizhou - the conjunction of Anhui province and Jiangxi province in East China - and was brought around China as Huizhou merchants gained nationwide economic and political influence in the Ming Dynasty (1368-1644).
Famous for its simple cooking methods and economy, Anhui cuisine maintains an important position in Chinese gastronomy. Meat lovers adore the smoked duck and stewed pigeon.