Carved candles light up Christmas season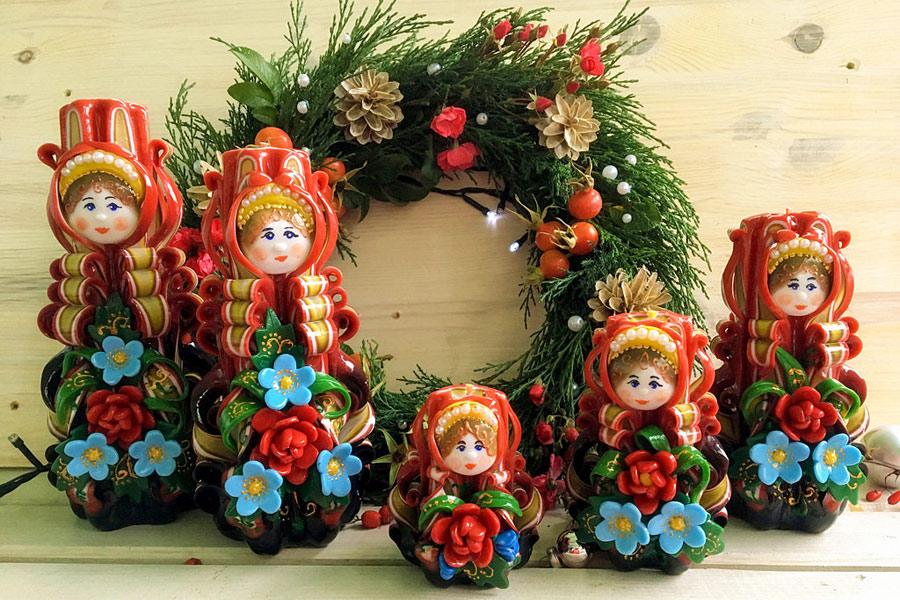 Famous candle-carving artists Alla and Anastasia Pavlenko exhibited over a hundred carved candles in Hong Kong, Nov 27, 2017. [Photo/IC]
As Christmas approaches, various Christmas decorations are seen in Hong Kong. Monday welcomed a highlight in the Christmas season, as famed candle-carving artists Alla and Anastasia Pavlenko, mother and daughter, exhibited over a hundred carved candles in Hong Kong.
Carved candles can be traced back to Venice, Italy, in the 16th century. Unlike ordinary candles, the process of making carved candles is more complicated, endowing these candles with more colors and different shapes.
A focal point of this exhibition was the duplicates of the "royal candles" which had once been sent to Queen Elizabeth II to celebrate her 90th birthday. In addition, as exhibited in Hong Kong, customized candles with Chinese elements were included.