New show celebrates artists' friendship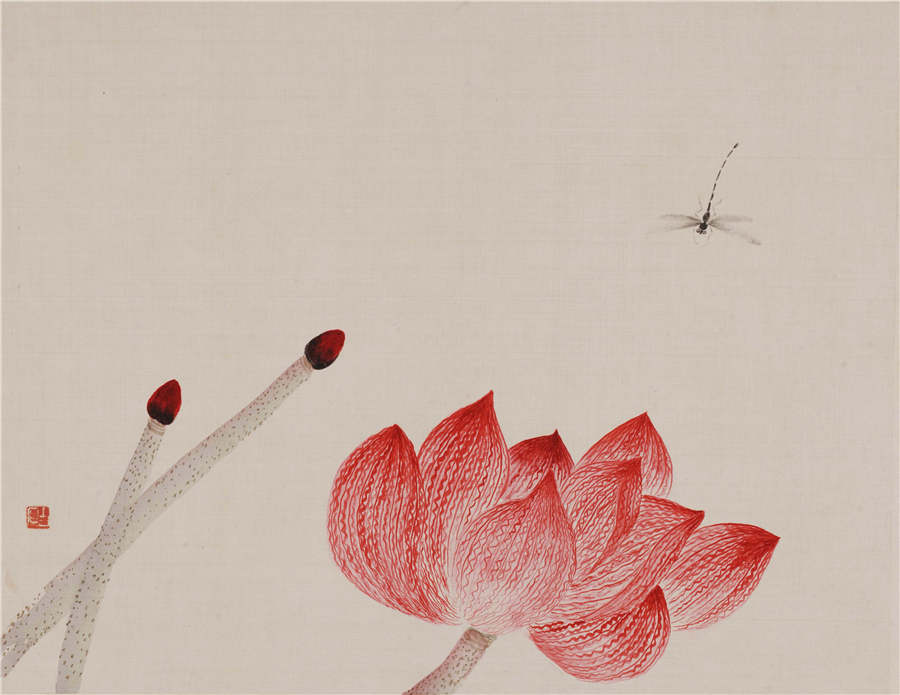 One of the paintings on display at Poly Art Museum. [Photo provided to chinadaily.com.cn]
Of the many friends of Chinese art master Qi Baishi, painter and scholar Chen Shizeng is a special one who worked hard to help launch Qi's career.
The two got to know each other in Beijing when Qi was an unknown painter from rural Hunan province. Chen urged Qi to exhibited his paintings in Japan, helping to extend Qi's influence abroad.
To mark the two's friendship, Poly Art Museum is now showing some 70 paintings of Qi and Chen through Thursday.
The highlights include a painting album in which Qi drew flowers and birds on 16 paper leaves, combining the carefree style of xieyi and meticulous delimitation of gongbi.