Songzhuang museum celebrates Chinese contemporary art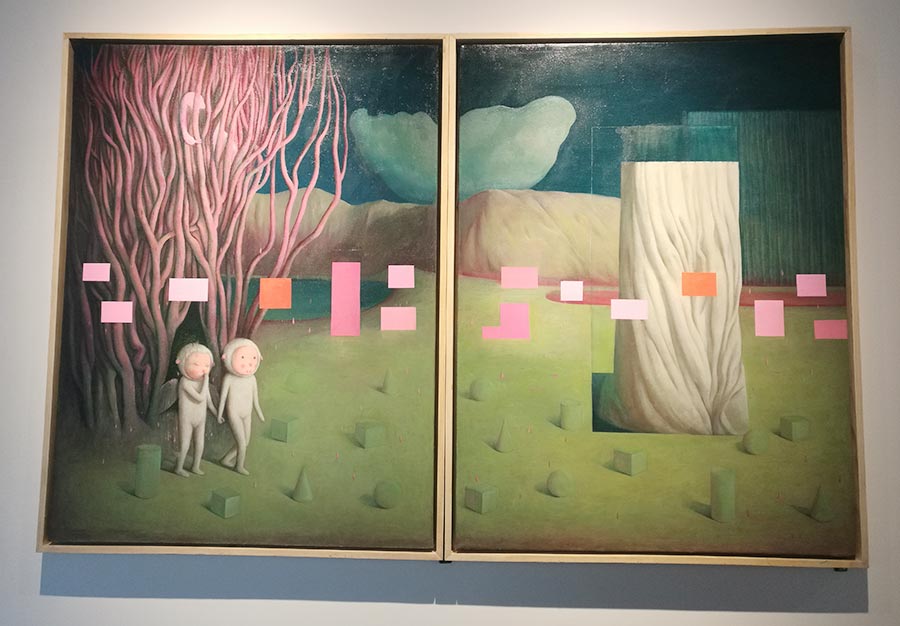 [Photo provided to China Daily]
Songzhuang Contemporary Art Document Museum was inaugurated on Dec 24 in Beijing with an opening exhibition that continues through Jan 24.
The exhibition displays dozens of artworks by artists who once lived or now live and work in Songzhuang, a village-turned art community in the capital city's eastern suburb.
Hu Jiebao, the museum's director, said at the opening that the past two decades have witnessed Songzhuang's dramatic transformation from a traditional, underdeveloped village relying on agriculture into an art hub which is home to artists, galleries and critics, enjoying an international reputation.
He says the museum will be dedicated to collecting and showing artworks and documents that review the progress of Songzhuang and to promoting Chinese contemporary art.
Art critic and curator Wu Hong is the museum's executive director, while renowned curator Li Xianting and artist Fang Lijun are lifetime advisers.