Hit online drama sets new record for domestic crime shows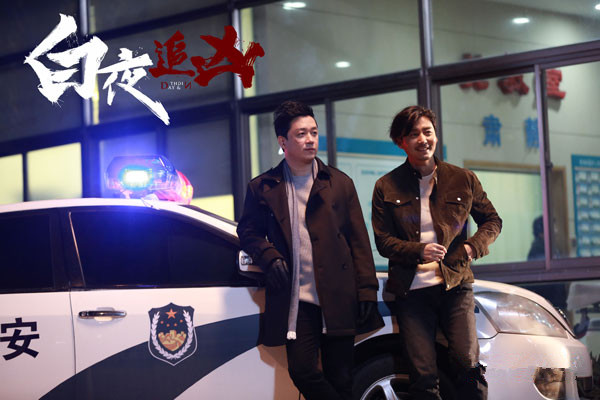 Day and Night, starring Pan Yueming (left) and Wang Longzheng, has become this year's hit TV drama since its release in August. [Photo provided to chinadaily.com.cn]
"We want to present a sophisticated story to internet viewers. Crimes are solved based on hard proofs, not psychological speculations," Wang Ping, associate producer of Day and Night, said.
The show has been well-received by audience of both genders. "According to our viewership survey, a substantial part of our fan base is female," Wang added.
"Besides good and evil, the show discusses the struggle of humanity," Wang said. "Not stereotyping any character is the key to emotionally link the audience with the story."
Yuan Yumei, producer of the show, previously worked in traditional film business and has been in the internet industry for six years.
"We created Day and Night to echo the features of American TV series. The fast-paced narrative and carefully designed visual language attracted many fans that are into US TV dramas."
Yuan shows optimism and confidence in the future of online TV shows. "The status of online drama is rising in the entire industry. I have witnessed its development and transformation from a grassroots level."
"Day and Night is not perfect. But it stands for innovation and bold experiment. We hope to contribute to the future of domestic network dramas and set the bar a little bit higher," Wang Ping said.
Contact the writer at liwenrui@chinadaily.com.cn