Over 70 ancient tombs discovered in downtown Chengdu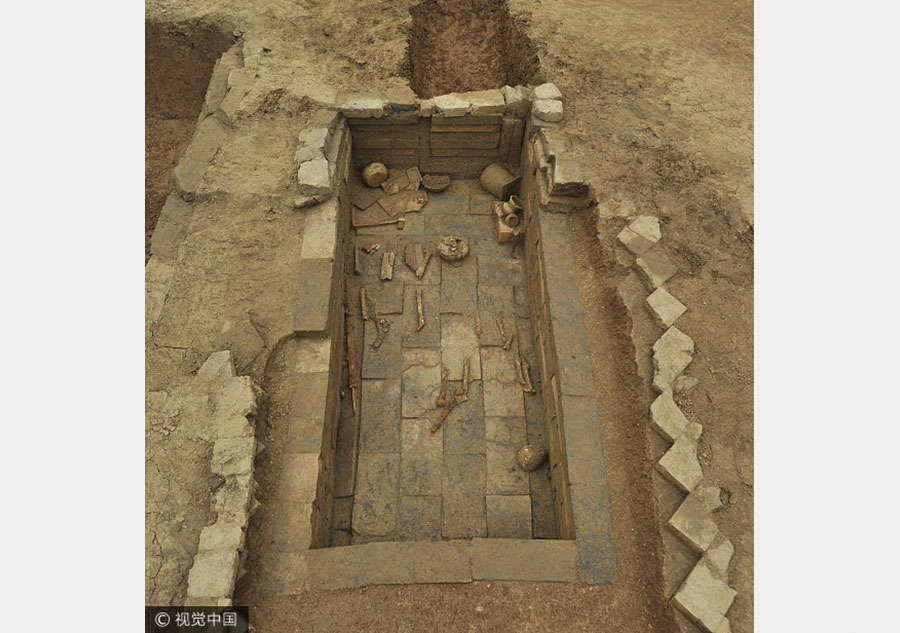 A burial pit is cleaned up after the excavation is almost completed at a group of tombs found in downtown of Chengdu, Sichuan province, Aug 29, 2017. [Photo/VCG]
Archaeological excavations have come to a close at a group of tombs found in downtown of Chengdu, capital of Southwest China's Sichuan province.
A total of 75 tombs have been unearthed, which date back from the Warring States Period (475 BC - 221 BC) to the Song Dynasty (960-1279).
The tombs vary in style, including earth pits and brick chambers. Relics like bronze weapons, iron swords and pottery animal sculptures have also been unearthed.
The finds provide important evidence to study the custom and religion of the Bashu culture (ancient Sichuan culture) as well as its exchanges with Zhongyuan culture.