Chinese People's Liberation Army captured on film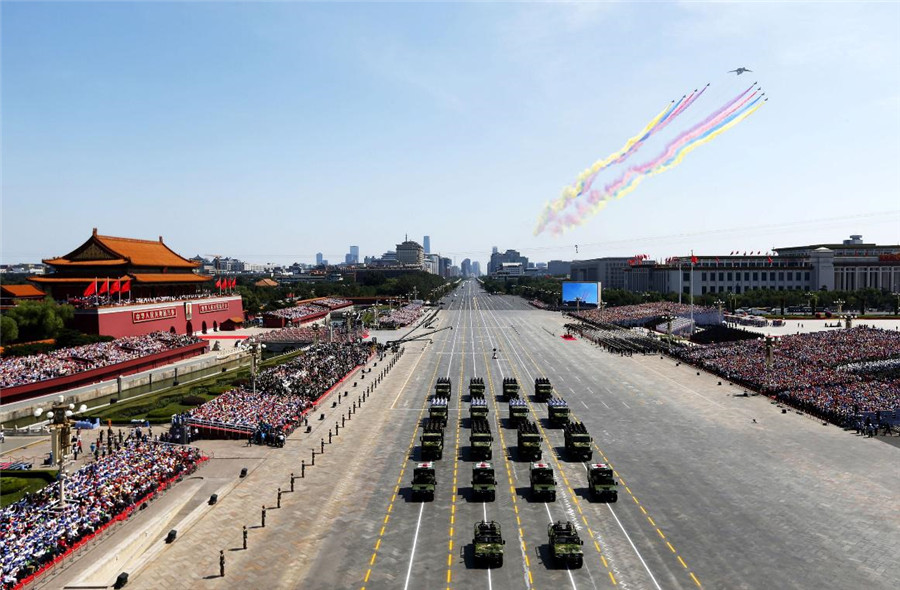 China's V-Day parade marks the 70th anniversary of the victory of Chinese People's War of Resistance against Japanese Aggression (1937-1945) and the World Anti-Fascist War at Tian'anmen Square in Beijing on Sept 3, 2015. Photo was taken by Fei Maohua. [Photo provided by photoint.net]
To celebrate its 90th birthday on Tuesday, a photography exhibition on the Chinese People's Liberation Army (PLA) opened at the China Millennium Monument in Beijing on July 30, 2017.
The exhibition, sponsored by the China Photographers' Association, showcases more than 90 precious military photographs, which demonstrate the life and spirit of the People's Liberation Army.
Some of the photos are being displayed to the public for the first time, including historical photographs of the Red Army and images of common soldiers captured by western photographers.
The exhibition will last until August 21.