Like father, like children
Editor's Note:
June 18 marks Father's  Day in 2017. As a saying goes, "like father, like son (daughter)", people can always find something we and our fathers share in common. Sometimes it is outlook or character; sometimes it is our career.
Here are eight groups of fathers and their children from ancient China and modern times, who are all noted for their talents.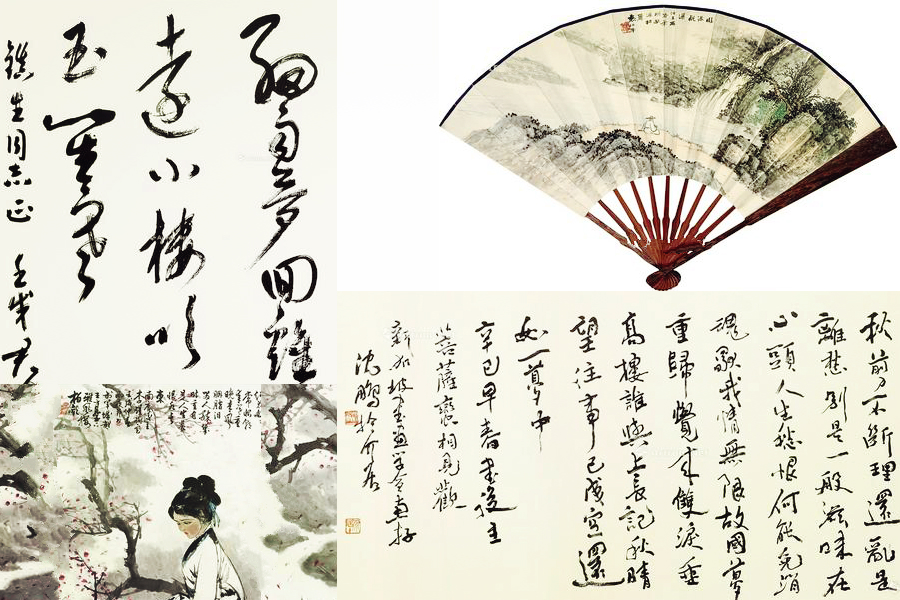 Calligraphy and paintings based on Li Jing and Li Yu's poems. [Photo/artron.net]
Emperors
Father: Li Jing
Son: Li Yu
Li Jing and his son Li Yu, two emperors during the Five Dynasties and Ten Kingdoms (907-960), were noted for their talents in literature, painting and music. As both had a soft character, the weak father and son were not impressive emperors. Yet their poems, which beautifully describe their royal lives, their heartaches and regrets, have been passed down for generations.
The poem that Li Yu wrote before he was poisoned to death was adapted into a song Yu Mei Ren. Teresa Teng once performed the song.