Inner Mongolia's cultural heritage lives on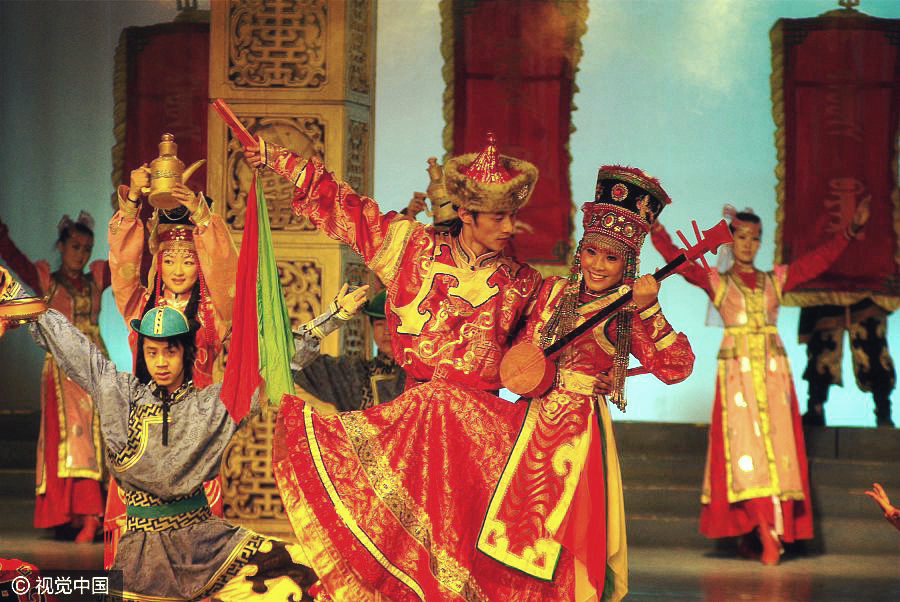 Dance drama Erdos Wedding. [Photo/VCG]
North China's Inner Mongolia autonomous region is well-known not only for its natural beauty, but also for its intangible cultural heritage. Here are six heritages from Inner Mongolia that are precious in terms of cultural value and historic influence.
Erdos wedding ceremony
The wedding ceremony from the Erdos region is thought to date back to the 15th century. Nowadays, the ceremony has evolved into a unique custom that is rich in Inner Mongolia's cultural heritage.
The wedding involves a series of special ceremonial rituals, such as presenting a traditional scarf, known as the Hada, for engagement, greeting the son-in-law, offering sheep and asking for the mother's blessing. The procedures have been well preserved throughout centuries.
The wedding embodies the Mongolian ceremonious characters and various other ethnic traditions.