Arab culture exhibit spotlights a million years of history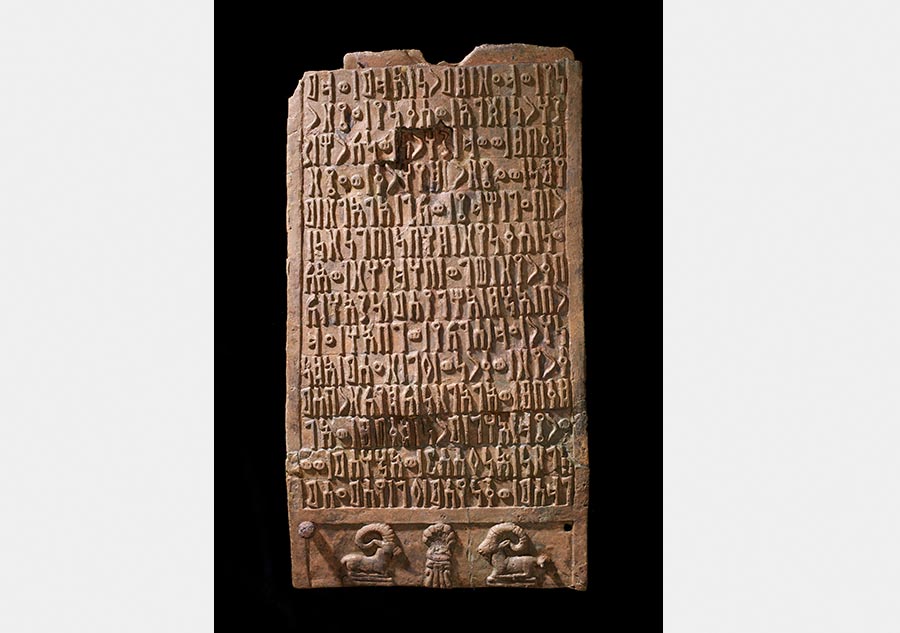 A stone tablet inscribed with epigraph [Photo provided to China Daily]
Highlights of the show include a human-shaped gravestone that was made some 6,000 years ago. Several such tablets have been found in the Arab world as the earliest relics of prehistoric man.
Also on show is a gold mask that was excavated from a large-scale royal tomb in 1988. The grave was built around the 1st century for a young woman, whose body was decorated with gold objects, jewelry and pearls. These burial objects show a Mediterranean influence in the lifestyle.
The exhibition runs through March 19.