Seniors strive to preserve Guiju Opera in SE China's Guangxi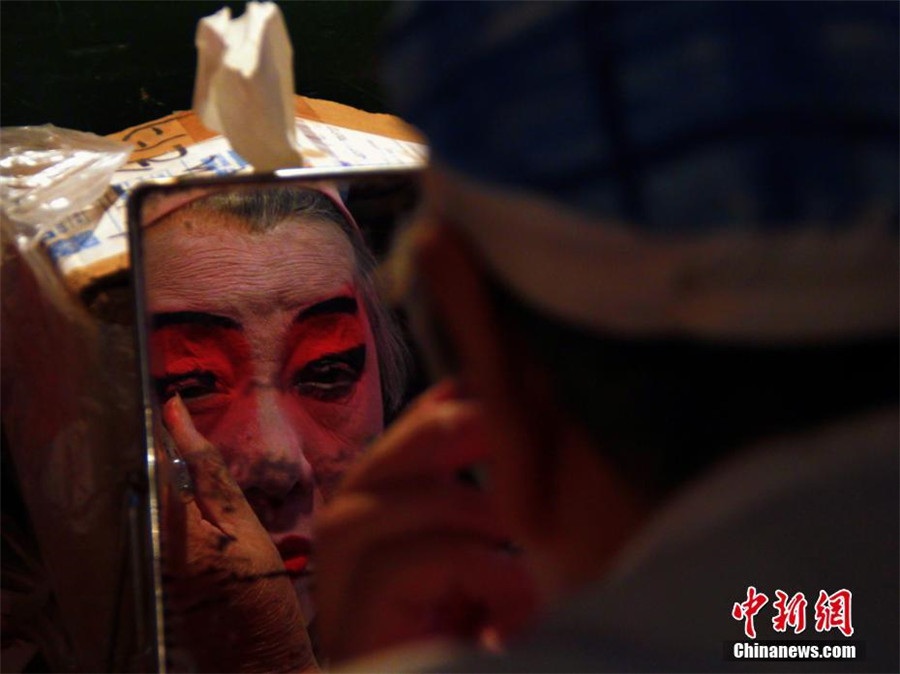 An older performer puts on makeup in the Wenyuan Guicai Troupe's dressing room in Liuzhou city, Southeast China's Guangxi province, Nov 23, 2016. [Photo/Chinanews.com]
Despite the odds, an aging band of Guiju Opera enthusiasts still perform in Southern China. The Wenyuan Guicai Troupe, founded in 1978, now has 34 performers who are mostly more than 70 years old.Poorly funded, it's based at a big shed in a local market.Devoted to Guiju Opera, the performers direct and act in the plays.
Most of the time, the troupe cannot make ends meet. Tickets are cheap at 5 yuan each.The older folk artists of the troupe strive to pass on Guiju Opera - that's why the troupe still survives today.
Guiju Opera is one of China's 10 main forms of opera, and it was inscribed on the list of the first batch of national intangible cultural heritage in 2006. However, like many traditional forms of art, it's facing serious challenges in the modern age.