Lv opera classics strike a chord at SDNU
(chinadaily.com.cn) Updated: 2016-11-10
Shandong Lv Opera Theater staged a few of their classic works at Shandong Normal University (SDNU) on Oct 31, treating the university's students and faculty members to a gala of traditional Shandong Lv opera.
The arias of Lv opera are beautiful, simple and fair-sounding with abundant cultural connotations and a rich local style. The arrangements integrate lifelike, thoughtful, ornamental and artistic elements.
After decades of development and thousands of stage shows, performers from Shandong Lv Opera Theater staged an excellent show with expert skill.
One student at SDNU from East China's Jiangsu province said that it was her first time to appreciate Lv opera and she found it was fascinating. She added that she liked the opera's singing and performing and she really admired the actors for their exceptional performance.
The performance was sponsored by the Shandong Provincial Department of Culture to promote elegant and traditional arts at universities and colleges, in a bid to instill and develop an interest in the younger generation for excellent traditional culture.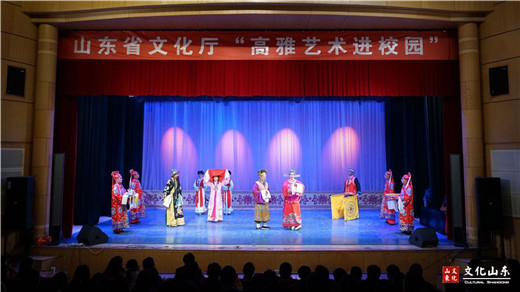 Shandong Lv Opera Theater stages some of their classic works at Shandong Normal University (SDNU) on Oct 31. [Photo/Cultural Shandong]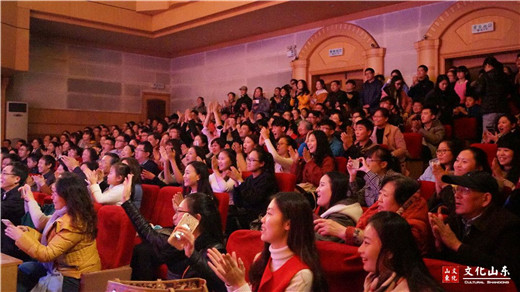 Students and faculty members from SDNU warmly applaud the performers from Shandong Lv Opera Theater. [Photo/Cultural Shandong]