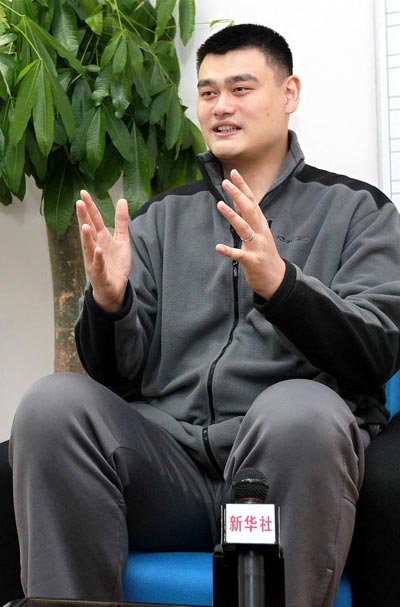 Chinese bastketball player Yao Ming answers talks during an interview on December 9, 2013. [Photo/Xinhua]
The Chinese Basketball Star Yao Ming might make an appearance in season 2 of popular reality TV series, "Where are we going, Dad?"
Season 2 adopts a new 4+X format, meaning four celebrity fathers and their children will be joined by a surprise guest on each episode.
It has been leaked that the retired NBA basketball star might be one of the surprise guests.
The first season of "Where are we going Dad?" or "Baba Qu Nar" attracted 75 million viewers per episode each week, and the show's movie adaptation earned nearly 600 million yuan after being released during this year's Spring Festival.