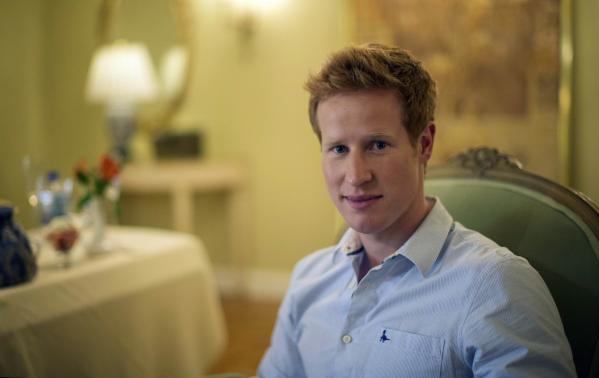 Television personality Matt Hicks poses for a portrait while promoting the upcoming reality television series 'I Wanna Marry Harry', in Beverly Hills, California May 2, 2014. [Photo/Agencies]
An English country manor, a gaggle of giggling bachelorettes, a slew of butlers and one very mysterious ginger-haired Prince Charming are at the center of Fox's new dating show, where the bachelor is not quite what he seems.
Meet Matt Hicks, the 24-year-old British environmental consultant who bears more than a passing resemblance to Britain's Prince Harry, and was given the task of persuading 12 American girls that they were vying to date the fun-loving royal.
"As far as I was aware, impersonating a member of the royal family was treason and I'm pretty sure the punishment for that was being locked in the Tower of London," Hicks told Reuters.
Premiering on Tuesday, Fox's "I Wanna Marry Harry" spins a twist on the televised dating format used most notably by ABC for "The Bachelor," where one man is charged with finding love from a group of 25 women, honing it down to the lucky one over a series of glamorous and drama-filled dates.
Hicks, brought up in Hertfordshire, a neighboring county to London, went to Southampton University, graduating with a degree in geology and oceanography, a different path from his royal look-alike's military career.
In "I Wanna Marry Harry," Hicks was sought by the show's producers after being spotted on a celebrity look-alike website, and was given the ultimate makeover. They dyed his blond hair red, gave him intensive training on royal family history and put him in a manor house with guards and a facade of wealth.