Box-office boom drives media spending growth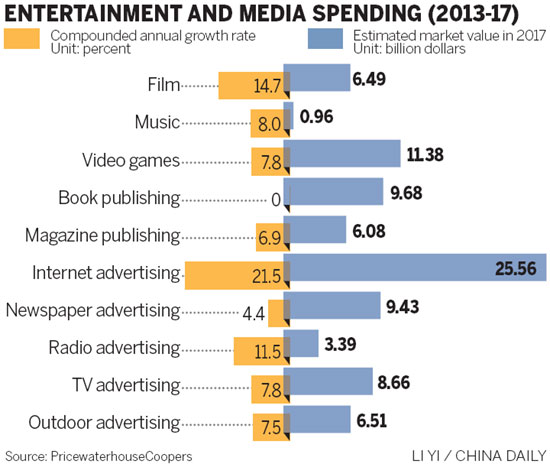 Chinese consumers' passion for films continues to drive the country's overall growth in entertainment and media spending, according to a report by PwC.
This will lead to overall spending in the sector growing by 8 percent annually in the next five years, with spending in the film industry growing by 15 percent, the professional service company said in its Global Entertainment and Media Outlook 2013-17.
Fast-expanding spending on entertainment and media will make the country the third largest in the sector by 2017 - up from fifth place in 2012 - surpassing the United Kingdom in 2013 and Germany in 2016, according to the report, which will be released on Wednesday.

Today's Top News
Editor's picks
Most Viewed