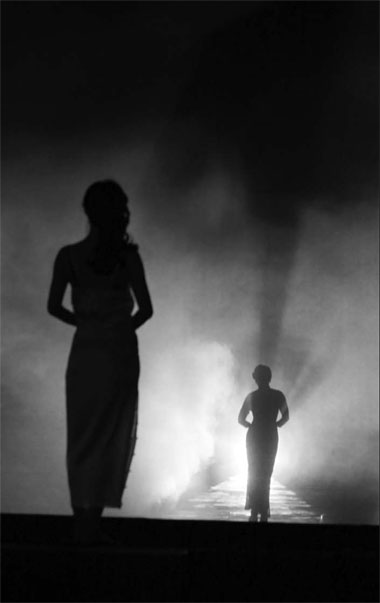 If one can control one's dream, one can control one's destiny, runs a line in Stan Lai's A Dream Like a Dream. To those who stage this epic play, it is a fitting metaphor, while for theatergoers the work is so dense in texture, so exalted in wisdom, it demands absolute surrender.
There is no doubt in my mind that A Dream Like a Dream is a major milestone in Chinese theater, possibly the greatest Chinese-language play since time immemorial. It is just not the most accessible play from Stan Lai. The transcendent wisdom and innovation have combined to create a cultural event, as well as a viewing experience that is at once singularly challenging and endlessly rewarding.
The first run of this new production in Beijing, which will end on Sunday, has opened a floodgate of responses, from amazement to bewilderment. The inclusion of pop stars in the cast, while bumping up attendance, may run the risk of skewing attention from the serious to the frivolous, as borne out by the paparazzi-like behavior of some audience members. Still, I could not help but marvel that such a monumental work has been produced at all, without any government or corporate sponsorship.