Sleep appzzz ...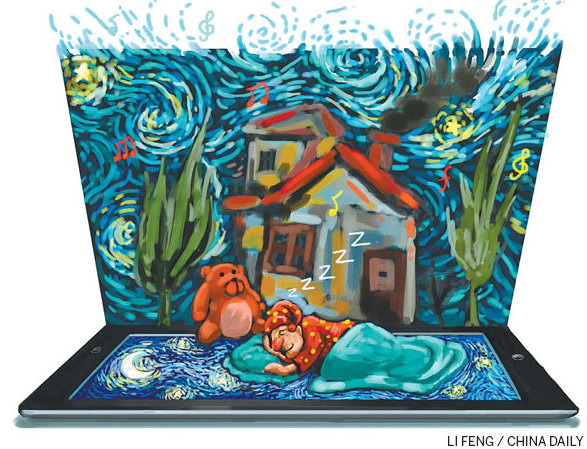 Tired of counting sheep to make you sleep? Turn on your smartphone. Liu Zhihua says apps can help you have a good night's rest.
Sleep is important, and having trouble getting a good night's sleep can be torturous, especially for urbanites who have to deal with pressure at work all day. There are countless home cures, and we have been told to take stock of sheep hurtling over gates, or listen to adult lullabies like long orchestral works. These days, however, your friends may tell you to go to the app store instead.
Que Yuewen, 28, from Chengdu in Sichuan province, is having fun with her new sleep app. As a nurse, she has to work night shifts, and she finds it difficult to fall asleep.

Today's Top News
Editor's picks
Most Viewed