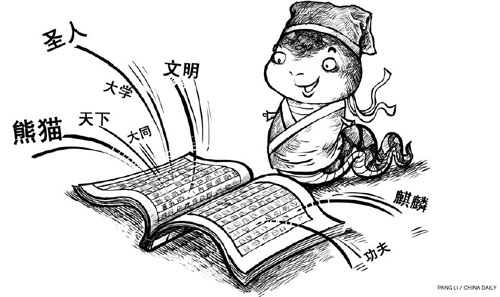 In the Year of the Dragon, China surpassed the United States as the world's biggest trading nation. In the Year of the Snake, China should rise to the occasion and promote Chinese knowledge.
The main challenge for the Chinese nation is not just to compete with Western countries for resources and trade, the true challenge is to write "world history" in Chinese again; and the only way to do this is by promoting Chinese terminologies.
As Confucius once said: If names are not correct, speech is not in accordance with the truth of things. Yet internationally almost none of the correct names for Chinese thoughts and ideas have survived the onslaught of Western biblical and philosophical translations. Western words for Chinese concepts have distorted the reality of things.