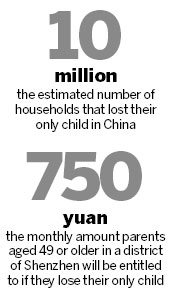 Cities across China are providing greater financial aid to senior citizens who have lost their only child.
Demographers estimate there are 10 million households that lost their only child in China.
According to a draft regulation by Futian district government in Shenzhen, Guangdong province, parents aged 49 or older whose offspring have died, will be entitled to 750 yuan ($120) a month.