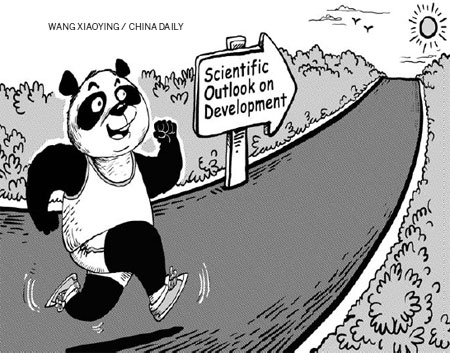 A major agenda of the 18th National Congress of the Communist Party of China was to amend the CPC Constitution by including its latest theoretical and strategic achievements in the use of Marxism-Leninism.
The amendments to the Party Constitution are mainly focused on the following: Scientific Outlook on Development, socialism with Chinese characteristics, reform and opening-up, ecological civilization and maintaining the purity of the Party.
According to the 18th CPC Congress report, Scientific Outlook on Development integrates Marxism-Leninism with the reality of contemporary China and with the underlying features of our times. It fully embodies the Marxist-Leninist worldview on and methodology of development and provides new scientific answers to major questions such as what kind of development China should aim for in today's changing environment and how it can achieve it.