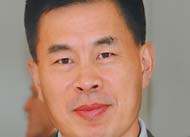 Outside one of the main sites of this week's Democratic Party Convention, several people were holding placards with graphic photos of aborted human fetuses.
The protesters - mostly men - shouted at delegates and others entering the Charlotte Convention Center, accusing Democrats of infanticide.
As they passed, some of the party faithful shouted back blunt replies, while a few stopped to debate the always-controversial subject of abortion with the demonstrators.