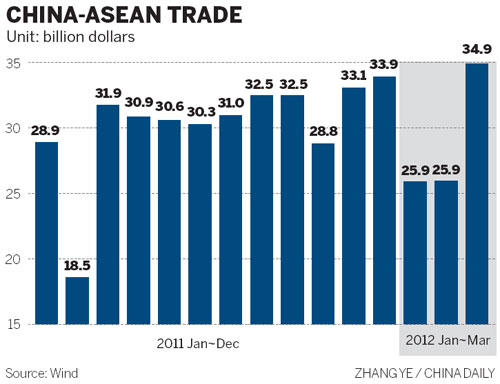 The members of the Association of Southeast Asian Nations will together become China's top trading partners within the next three years, a trade organization predicted on Wednesday.
During that time, trade between China and the association, also known as ASEAN, will increase at a faster rate than that between any two other major economies, said the China Council for the Promotion of International Trade.
"Thanks to zero tariffs, preferential trade policies and geographic advantages, both the increasing speed and scale of that trade will be in the forefront globally and ASEAN will become China's No 1 trading partner by 2015," Zhang Wei, vice-chairman of the trade organization, told China Daily during the Sixth Chinese Enterprises Outbound Investment Conference held by the council.