Yunnan seeks to associate itself with coffee production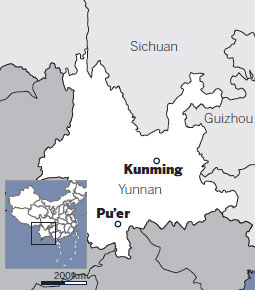 While most people know that tea originated in China, few associate coffee with the country.
Shen Peiping, Pu'er city Party chief, is determined to change that.
The Yunnan province city plans to double the number of coffee plantations it is home to and work with the well-known coffee-store chain Starbucks and other companies to become better at processing coffee beans. The goal of it all will be to make people more familiar with Yunnan coffee.

Today's Top News
Editor's picks
Most Viewed