China's reading list reveals a few surprises
Updated: 2011-12-30 07:39
By Mei Jia and Yang Guang (China Daily)
| | | | | | | | | |
| --- | --- | --- | --- | --- | --- | --- | --- | --- |
|   | | Print | | Mail | | Large Medium  Small | 分享按钮 | 0 |

2011 witnessed dramatic changes in the country's publishing and reading scene. With the rise of e-publishing, traditional publishers faced the real danger of losing out in a new era, as highlighted by the theme of two key publishers' gatherings.
The Beijing International Publishing Forum and China Book International's Foreign Experts Seminar - both staged in August - focused on e-publishing.
At the same time, traditional bookstores are closing down, while others struggle to survive.
The good news is that the number of readers is on the rise.
Writers' Rich List producer Wu Huaiyao says that's judging from his fieldwork in publishing, more Chinese are habitual readers, thanks to the adoption of e-reading devices.
As for the literature itself, Chen Fumin, with the Chinese Academy of Social Sciences, says established writers are more concerned with down to earth topics relevant to society.
"Some of them are really as good as the older generation," Chen says, of younger writers. "They just need time to be better known."
Top 10 Books (in alphabetical order)
China in Revolution: The Road to 1911
By Liu Heung Shing (World Publishing Corporation)
Pulitzer-winning photographer Liu Heung Shing pays tribute to the 1911 Revolution to celebrate its 100th anniversary this year.
China Shock
By Zhang Weiwei (Shanghai People's Publishing House)
The author, a Geneva-based researcher of international relations, was formerly China's top leaders' translator/interpreter. Zhang expands the ideas of the "China Model" and concludes "no other countries have made the people better off quicker than China".
Dead End, third book of the Three Body Trilogy
By Liu Cixin (Chongqing Publishing House)
Hailed as the first writer of Chinese science-fiction, Liu Cixin ends the trilogy about a Chinese scientist saving the world from being flattened into two dimensions.
Divine Redolence
By Wang Anyi (People's Literature Publishing House)
The novel reflects Chinese folk life in Shanghai through the rise and fall of the Shen family during the late Ming Dynasty (1368-1644).
Inmate Lu Yanshi
By Yan Geling (Writers' Publishing House)
The latest novel by the Chinese-American writer is based on her grandfather and was a work of self-discovery.
My Village, My Country
By Xiong Peiyun (New Star Press)
Taking his hometown, Xiaobao village in Jiangxi province, as a sample, columnist Xiong Peiyun explores China's rural villages and where the country is heading in this essay collection.
Old Kiln
By Jia Pingwa (People's Literature Publishing House)
The author reveals in the novel the trajectory of the "cultural revolution" (1966-76) at a mostly grassroots level. It was awarded "Best Novel of the Year" by the prestigious Dangdai magazine.
Record of Zhu Rongji's Speeches
By Zhu Rongji (People's Publishing House)
The four-volume book is a collection of Zhu Rongji's talks from 1991 to 2003, when he served as the vice-premier and premier of the country. Marked by his signature bluntness, the book reveals untold stories of China's social, economic and political reforms that Zhu was leading.
Southern Spring
By Ge Fei (Shanghai Literature and Art Publishing House)
Southern Spring centers on the life of a middle-aged couple, poet Tan Duanwu and lawyer Pang Jiayu. Their spiritual quest over the past two decades reveals problems confronted by individuals in an era of dramatic changes.
Tiny Times 3.0
By Guo Jingming (Changjiang Literature and Arts Press)
Guo Jingming is one of the country's most influential young writers. Tiny Times 3.0 centers on four young people's entangled lives in Shanghai.
2011's Top Three Translated Books:
China in Innovation: The Chengdu Triangle
By John and Doris Naisbitt (Jilin Publishing House, All-China Federation of Industry and Commerce Press)
The futurist and author of Megatrends examines the pioneering solutions of Chengdu in urban-rural integration.
1Q84: Book 3
By Haruki Murakami (Nanhai Publishing Ltd)
Murakami is a widely loved Japanese writer in China. His new series, with a sci-fi touch, is reviving interest among Chinese readers, following his immensely popular Norwegian Wood.
Steve Jobs: A Biography
By Walter Isaacson (Citic Press)
The book is a timely publication after the legendary Apple founder Steve Jobs' death in October, and is the only authorized version of Jobs' life.
The list is based on other newspapers' book lists, and China Daily's interviews with publishers and critics.
China Daily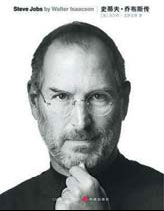 (China Daily 12/30/2011 page19)