Careless caretaker
Updated: 2011-08-25 07:44
By Cheng Yingqi (China Daily)
| | | | | | | | | |
| --- | --- | --- | --- | --- | --- | --- | --- | --- |
|   | | Print | | Mail | | Large Medium  Small | 分享按钮 | 0 |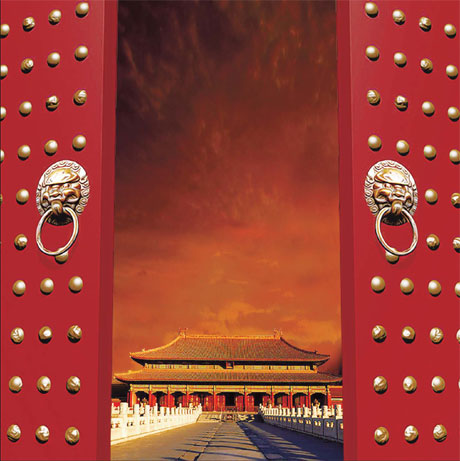 Management issues are said to be the root cause of a series of scandals that have plagued the Palace Museum in Beijing. Cheng Yingqi reports.
Ten scandals in the past three months at Palace Museum have raised doubts about management at the world famous Beijing museum. The trouble started on May 8, when a thief broke into Palace Museum and removed nine rare items that were being shown and belonged to a Hong Kong collector. Beijing police recovered some stolen items but the museum then committed a faux pas by writing an incorrect character on a banner when thanking them for their assistance. Museum management then came under fire for a series of other mishaps, including damaging a rare antique porcelain dish and trying to cover up the accident; in addition to losing some 100 old books. "In recent years, since the Palace Museum has commercialized its operations, it has had to replace some traditional practices and work with commercial organizations, so I believe the problem results from making necessary adjustments in a timely fashion," says Pan Shouyong, a museology professor at Minzu University of China.
In 1925, after the last emperor of China, Puyi, was evicted, the Palace Museum was established inside Forbidden City and its deputy curator Ma Heng established a set of rules related to registering pieces in the collection, administration and exhibition, which laid the foundation for museum management nationwide up to the present day.
"Before the 1980s, most of the country's relic protection standards were first established at Palace Museum and then adopted by other museums. So, it is fair to say the Palace Museum had the strictest regulations in China. I couldn't believe it when I first heard about the scandals ," Pan says.
"Something must have gone wrong with the ongoing reforms at the museum. Perhaps they needed a running-in period."
In the past, responsibility for storage and exhibition of relics belonged to two independent departments at the museum and just a few experienced professionals were allowed contact with the cultural relics.
"Even I couldn't see the artifacts when I wanted to," says Zhang Zhongpei, former curator of the Palace Museum.
"If I, or other researchers really insisted on seeing a certain item, we had to give a compelling reason to the storeroom manager and enter accompanied by two other professionals, wearing gloves and masks."
Zhang took office in 1988, leaving in 1991 and a new curator wasn't named until 2002 when Zheng Xinmiao, the present curator took over and undertook some administrative reforms. "I was an unfortunate curator because a thief broke into the museum on the 10th day of my term, and later there was a fire," Zhang recalls, adding this was a wake-up call as far as he was concerned, indicating the museum required modern management methods.
"So, I clarified the chain of responsibility for every relic category and made it clear what responsibilities each person should shoulder," Zhang says.
For example, with outbound management, an administrator had to fill an application sheet in triplicate before taking an item from the storage, with an employee keeping one copy and having responsibility for verifying relics when they were returned.
Moreover, people in charge of one category of artifacts are not provided access to other categories.
However, the museum has been experimenting with "vertical management" in the past decade, which weakened the role of the storage department, Zhang says.
The new management system divides responsibility according to category and encourages those concerned to deal with all the matters related to a particular relic category, from storage and daily maintenance to exhibition.
"For example, if the museum is holding a jade exhibition, then the jade department is in charge of everything, from the storing of jade ware to the exhibition design and dismantling it when finished," professor Pan says.
The website of the Palace Museum shows the storage department has been replaced by a "storage technology department", and there are also departments for paintings, calligraphy and ancient artifacts.
Pan claims the museum was "forced to change" its regulations.
"In recent years, Chinese authorities have required museums to tender bids for exhibitions costing more than 500,000 yuan ($78,300)," Pan says.
But since the commercial exhibition companies are not as professional in handling cultural relics, the museum had to tinker with the independent management of its storage and exhibition departments so as to fit in with the exhibition companies, Pan says.
In early August, the museum confessed that one of its researchers accidentally damaged a rare porcelain dish in early July, but did not name the researcher.
"Rumor has it that the researcher who damaged the porcelain dish was under 30," Pan says. "If that is true, there is a problem with the current system. Only people in senior positions should be allowed to touch first-grade cultural relics. How can someone under 30 be in such a position?"
In a recent interview with Xinhua, museum curator Zheng admitted "management loopholes" were to blame for the broken dish and stolen items, and promised to "guarantee more transparency".
According to Zhang Zhongpei, the former museum curator, he turned down suggestions to merge two departments when he was in office.
"I once had our own people do the content design (for an exhibition) and the bid winner complete the art design. It turned out that some museum workers took kickbacks from the art design company, and we ended up changing wholesale the personnel and exhibition design," Zhang says.
"I decided that outsourcing did not benefit the museum in terms of protecting artifacts, which is our primary task," Zhang says.
"Without rich experience, you would not know how to deal with these artifacts," says Gao He, a retired director of the storage department at Palace Museum.
"If you are holding a porcelain bowl that is very thin around the edges, you shouldn't be so clumsy that it breaks. Although bronzeware looks strong, it is brittle and easily damaged," Gao says.
Gao worked at the museum from 1952 and retired in 1998 as chief of the storage department. He says in his time the department had about 100 professionals who were allowed to touch the relics, and these professionals trained newcomers for years.
"I kept an eye on employees because an inside job is the most difficult to prevent," Gao says. He says he caught out perpetrators under his watch and punished them.
"I was worried all day long and could not sleep well before retirement, because I was so worried about what might happen to the national treasures I used to be in charge of," Gao says.
(China Daily 08/25/2011 page18)