CPC leaders: Tibet in its best period now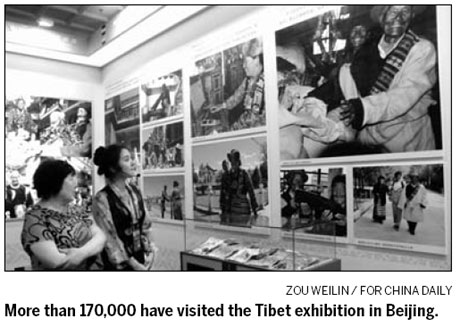 BEIJING - Tibet is now in its best period of development, Chinese leaders said, while visiting an exhibition marking the 60th anniversary of the peaceful liberation of Tibet on Friday.
Jia Qinglin, Li Changchun and Li Keqiang, all members of the Standing Committee of the Political Bureau of the Communist Party of China Central Committee, made the remarks when visiting the exhibition at Beijing's Cultural Palace of Nationalities.
The peaceful liberation of Tibet was a tipping point in Tibet's history, marking its transition from autocracy to democracy, from poverty to affluence, and from seclusion to openness, said the leaders in an official statement.

Today's Top News
Editor's picks
Most Viewed