Auto Special: Mercedes-Benz lineup displays 'green luxury'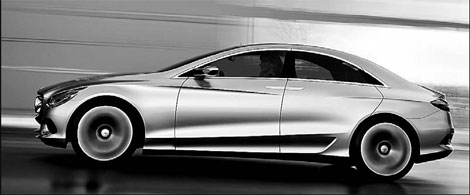 The F 800 Style hybrid plug-in consumes only 2.9 liters of fuel per 100 km. Provided to China Daily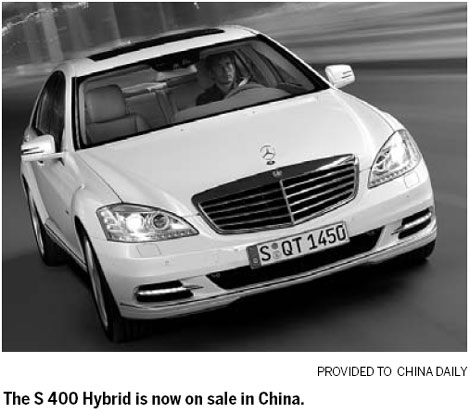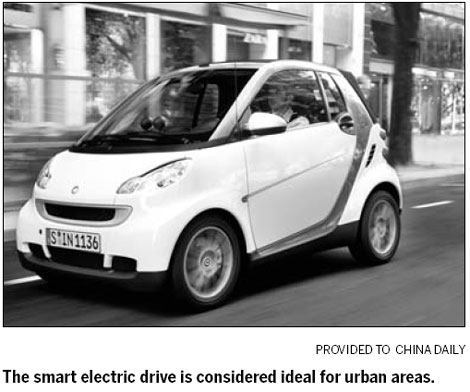 'BlueEfficiency' strategy sets auto icon on path toward reaching the dream of zero emissions
As the theme of eco-friendly mobility continues to take precedence in China, more and more automakers are enhancing their products to reflect the trend.
Stuttgart-based Mercedes-Benz has been leading the way as the automaker continues to enrich its leading environmentally compatible vehicles in China with what the auto giant terms "green luxury".
Klaus Maier, President & CEO of Mercedes-Benz (China) Ltd, believes that the company's offering of green luxury is key to the success of his company in the market.
"Our achievements in China are a direct result of not only our dedication to the market and strategic expansion of our product portfolio, but also our passion in providing cutting-edge, eco-friendly technologies to customers," he said.
In March, Mercedes-Benz held a BlueEfficiency workshop in Hainan that hosted its technical experts from Germany who flew in to provide a comprehensive understanding of Mercedes' vision in achieving zero-emission mobility.
Under its BlueEfficiency strategy, Mercedes-Benz has set a clear path to realize its dream of zero-emission mobility by building models under three clear steps: optimizing vehicles using internal combustion engines, achieving greater efficiency through tailored hybridization, and attaining emission-free driving with battery and fuel cell vehicles.
It is the global vision for a green mobility that Mercedes is relentlessly introducing to China.
Last August, Mercedes-Benz revolutionized the eco-friendly sphere with the introduction of the S 400 Hybrid in China, which stands as the world's first series-production vehicle to feature a hybrid drive with a lithiumion battery.
The S 400 Hybrid boasts a fuel consumption of only 8 liters per 100 kilometers - just 188 grams per kilometer, according to NEDC figures, ranking it at the top among series-production luxury saloons, and earning the title as "the world's most efficient luxury saloon."
Merely few months after the introduction of the S 400 Hybrid, Mercedes further enriched its green offering in November with the launches of three models - the E 200 CGI, E 260 CGI and E 260 CGI Coupe. These vehicles are built with the automaker's trademark BlueEfficiency measures, which comprise engine and aerodynamic optimization, reduction in rolling resistance, lightweight design, energy recuperation, and intelligent energy management - all of which effectively improve fuel efficiency, yet optimizing power and performance.
At tomorrow's highly anticipated Auto China 2010, Mercedes is set to further exercise its role as the leader in eco-friendly mobility with a series of models that will once again pave the way for the future of green transportation.
Among others, Mercedes and its joint venture Beijing Benz will be world premiering the China-exclusive new long-wheel-base E-Class, which is also constructed with the BlueEfficiency package.
The new long-wheel-base E-Class will be launched later this year, demonstrating Mercedes-Benz's commitment to expanding its green luxury lineup in China in order to fulfill its responsibility in contributing to a cleaner mode of transportation.
Along with the new long-wheel-base E-Class, Mercedes is further enriching its eco-friendly offering with the E-Class Cabriolet and the C-Class Estate. Some of the variants will also be equipped with the CGI engine - a core aspect of the BlueEfficiency measure of energy-saving and emission-reducing solutions through the engine downsizing.
Mercedes-Benz is also Asia premiering the concept vehicle F 800 Style at the show tomorrow, bringing the model to China at the fastest possible time following its global debut at Geneva.
This concept vehicle offers the world's first multi-drive platform for large sedans that enables the use of two alternative drive systems, either Plug-in Hybrid or fuel cell.
As a plug-in hybrid, the F 800 Style consumes only 2.9 liters of fuel per 100km, which means its CO2 emissions are a mere 68 grams per kilometer.
When powered with the fuel cell, the F 800 Style - indicated by its F designation - is powered by the F-Cell variant, which is based on the equally modular E-Drive system platform that Mercedes-Benz has developed for all kinds of electric vehicles, including cars with battery and fuel-cell drives.
As the ultimate solution to urban mobility, Mercedes' smart brand has been prevalent in the China market since its launch in April of last year.
Mercedes is set to further expand the chic smart family with China premiere smart pure line, which will further enrich the smart lineup in China and providing smart fans with an even wider range of options.
Besides, smart fortwo greystyle special edition and the China-exclusive smart tiger edition will also bring surprise to Chinese customers - all of which are equipped with advanced eco-friendly technologies.
Perhaps even more impressive, Mercedes is debut of the smart electric drive in Asia. This electric vehicle perfectly integrates environmental protection, technology and fashion, making zero-emission transportation a reality.
More importantly, this innovative model represents the developmental direction of the auto industry, and has jump started the green and smart trend which leads to a better future. While the show carries the theme of "For a greener tomorrow", Mercedes-Benz is set to make a greener today through its new BlueEfficiency models.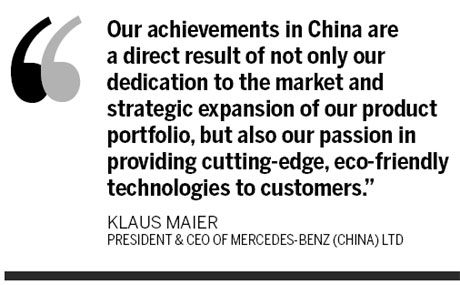 (China Daily 04/22/2010 page13)
Today's Top News
Editor's picks
Most Viewed