Geely tightens grip on London cab maker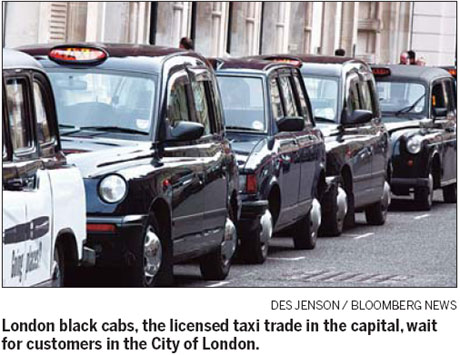 LONDON - Zhejiang Geely Holding Group Co, the Chinese carmaker seeking to buy Ford Motor Co's Volvo Cars, may take control of Manganese Bronze Holdings Plc, maker of the iconic London black cab, the UK-based company said.
Geely's Hong Kong-listed unit may raise its stake in the company to 51 percent from 19.9 percent by buying new shares at 70 pence apiece, Mark Fryer, Manganese's finance director, said. The Coventry, England-based automaker, which would raise about 14 million pounds ($21.5 million) from the share sale, will spearhead Geely's plans to sell its own saloon cars in Europe, he said.
"Our future will be both as a manufacturer of black cabs in Coventry, although more of the parts will be coming from China, and an assembler and distributor for Geely vehicles," Fryer said.

Today's Top News
Editor's picks
Most Viewed