Coming out of the theater at midnight, I still felt joy by the film I had just watched. Kung Fu Panda is a hilarious film - the latest Hollywood blockbuster.
As a movie director, I cannot help wondering when China will be able to produce a movie of this caliber. From a technical point of view, the movie is impeccable.
Producers of the movie were sincere to the Chinese culture. Besides borrowing a number of sequences from classic Kung Fu movies in China, the animated comedy had grasped the essence of our culture.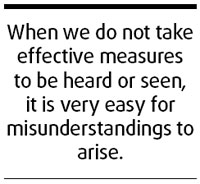 When Master Oogway, an important figure in the move, passes away, the scene depicts a Chinese fairy tale about how a human being ascends to heaven and becomes divinity after death.
All this suggests that the producers had a thorough understanding of our philosophy about life, including its logic and manifestation.
Beyond applauding the superb movie, I had to remind myself of one fact: that this was an animation movie written and produced by foreigners and yet a "Chinese" story in many respects.
For them, the culture we are so familiar with, was fresh and rich, and it showed in their creativity.
In 2006, I took a job to produce an animation movie for the Olympic Games. During that year, I kept receiving directions and orders from related parties on how the movie should be like. An important part of the instructions was that the animation should promote Chinese culture. We were given very specific rules on how to promote it. And some were not flexible about "promoting the Olympic spirit", "promoting Chinese culture" or "rich in Chinese elements".
Under such pressure, my co-workers and I really felt stifled. The fun and joy from doing something interesting left us, together with our imagination and creativity. The planned animation was never produced.
After watching Kung Fu Panda, I found the movie producers had given us an amusing and enlightening lesson on how to treat, interpret and show our traditional culture, and how to merge it with other cultures.
I read Zhao Bandi's blog on the Internet. As a designer whose works exploit the image of the panda, he called for a public boycott of the movie.
He said: "In my artistic heart, I cannot accept the fact that Hollywood wants to make a fortune from the Chinese people after the huge earthquake in Sichuan". He then admitted he had not seen the movie.
I was angered. I have seen his photos of some fashion shows. I was also present when he staged his "pioneer" or "post-modern" works for various senior managers of international brands from across the world. The presentation was found to be lacking in skill and experience.
Now that he has engaged himself in promoting nationalism, it may not work too.
There is a question I find worth asking: Why are so many overseas movie producers and others working in this industry blind to the new image of China or deaf to the voice of China?
One of the most fundamental reasons is that we do not make our voices heard or show our new cultural image to the international community. When we do not take effective measures to be heard or seen, it is very easy for misunderstandings to arise.
In recent years, the angry protests by Chinese people against various insults has impressed the world by our patriotism and solidarity. But anger is not the best solution to change people's opinions or perceptions about our country, people and culture.
It is important to show our strength, but the more pressing mission is to show our tolerance. Strength and muscles alone are never enough to project a country in world community, only tolerance and generosity can help our country merge with the rest of the world. And that would ease the world's concerns about a rising China.
I really hope we can hear more voices of reason. We should be more confident.
The author is a well-known movie director.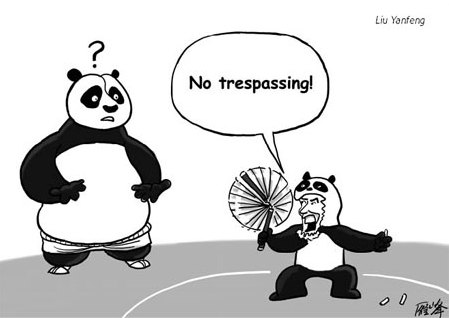 (China Daily 07/05/2008 page4)