Agreement reached on Eurasian rail links
Railway authorities from six countries yesterday signed a memorandum on expanding cooperation on railway transport that is expected to boost trade and cargo flows between Asia and Europe.
The six countries - China, Mongolia, Russia, Belarus, Poland and Germany - agreed to create conditions that will pave the way for a regular container train service between Asia and Europe.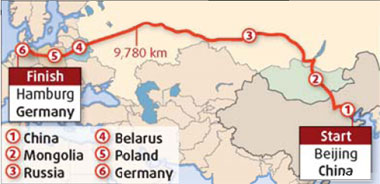 They agreed to collaborate on customs and border patrols to simplify transit procedures and minimize the time needed for container trains to cross borders.

Today's Top News
Editor's picks
Most Viewed