Businessman makes home in container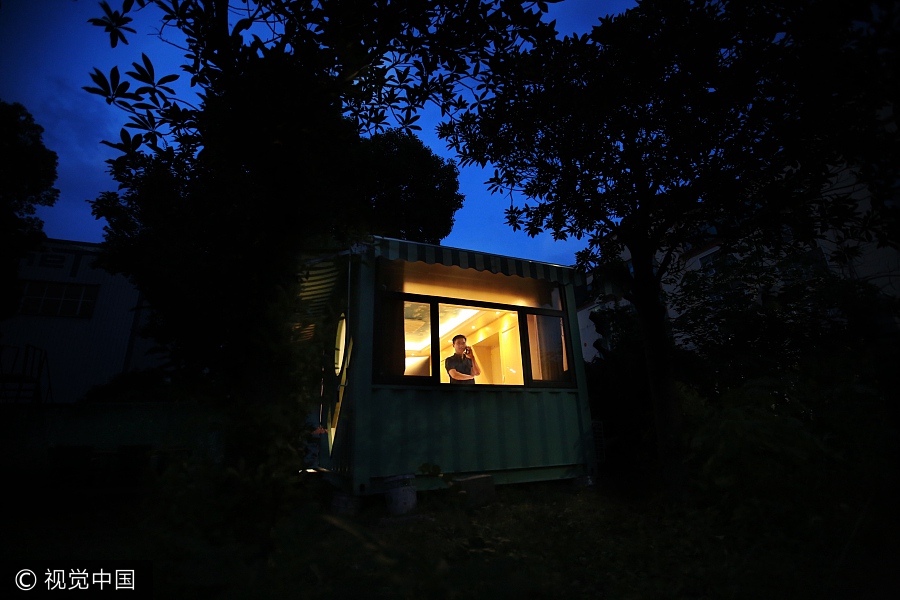 Ruan Chenhai lives in a container in Xiaoshan district in Hangzhou, the capital of East China's Zhejiang province, paying rent of 1,200 yuan ($180) a month. [Photo/VCG]
A businessman became an online sensation after photos of his rented apartment in a container were found attractive by netizens.
Ruan Chenhai, born in the 1970s, now lives in a container in the Xiaoshan district of Hangzhou, the capital of East China's Zhejiang province, at a rent of 1,200 yuan ($180) a month.
His hometown is in Taizhou in the same province, about 270 kilometers away from Hangzhou, where he runs a start-up.
In the past, he travelled frequently between the two cities and spent about 6,000 yuan to stay at hostels in Hangzhou each month, a rate much higher than the container.
He said he needed money for his business and could not afford to buy an apartment now.
The simple life in the container helps him think, he said.