Xi pushes sports development to achieve Chinese dream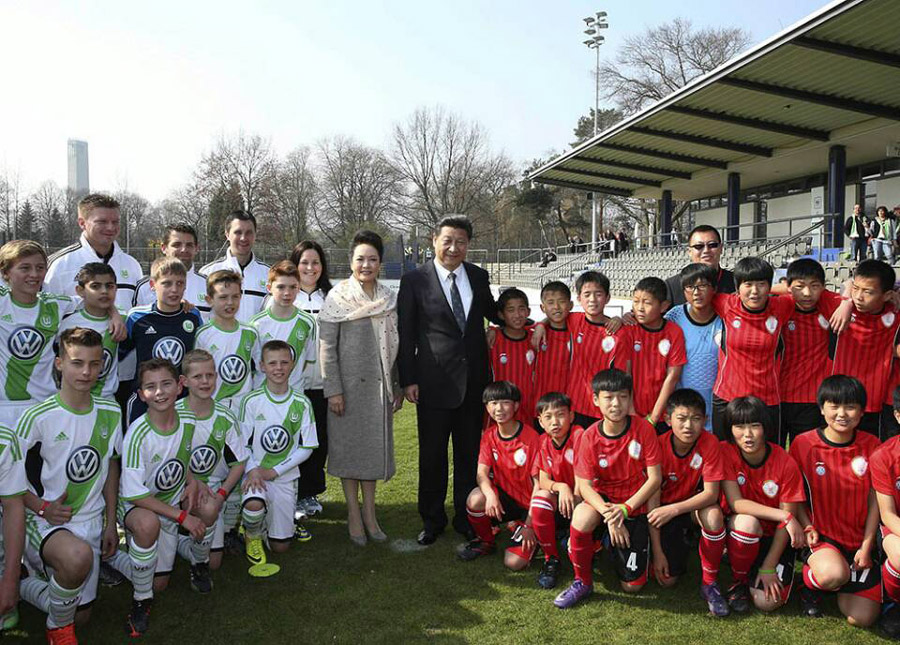 Presient Xi Jinping and his wife Peng Liyuan pose for a photo with youth players from China and Germany in Berlin, March 29, 2014. [Photo/Xinhua]
Xi also incorporated the spirit of soccer into his work.
In a news conference ahead of a meeting with APEC member leaders in October 2013, Xi used a soccer metaphor to highlight the significance of cooperation.
"Soccer is a team sport. Though the ability of each player is important, the quality of team work is what determines which team will win," he said.
As the top political leader, he also led the drawing up of an overall reform plan for Chinese soccer, which proposes to make China a soccer power in Asia in 2030 and a world-class competitor by 2050.
Speaking of the benefits of playing sports, Xi says, "doing physical exercise helps keep us in good shape and improve our work efficiency".