Night riders in Beijing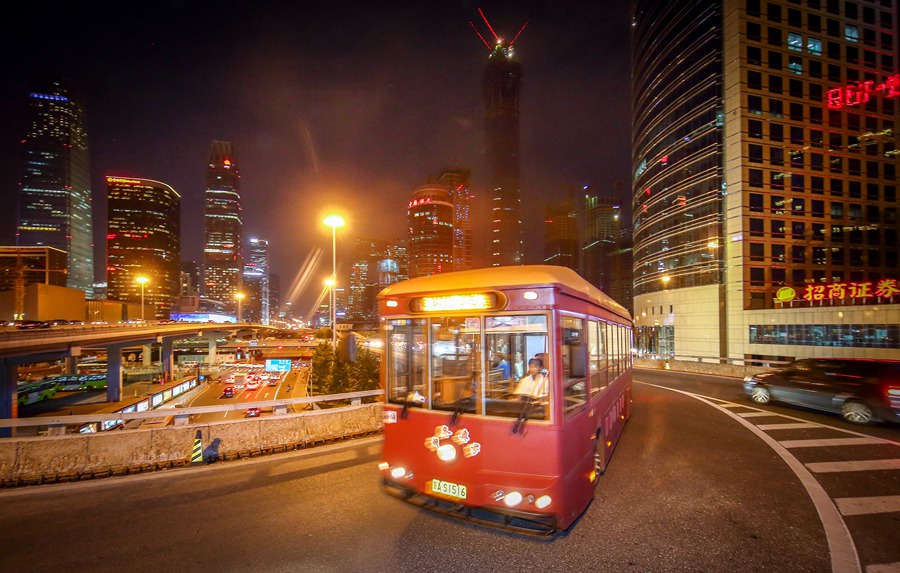 A tram travels across Beijing's Central Business District. WANG JING/CHINA DAILY
The new tram tours cover Nanluoguxiang, Shichahai and historical and cultural sites
Clang Clang! A tram full of tourists move through the night in Beijing.
Recently, Beijing Public Transport launched two night tourism tours where visitors can take the antique "clang clang" tram to enjoy the capital's attractions.
The doors, window frames, floors and handrails of the trams are coated with wood-like material and the large windows give the visitors a clear view of the sights.
The tours cover Nanluoguxiang, Shichahai and historical and cultural sites such as Tian'anmen Square, China Central TV Tower as well as the Beijing's Central Business District.
Both tours start from Qianmen station, with the West tour at 7:30 pm and the East one at 8 pm.