Automatic machines dispense ID cards in Beijing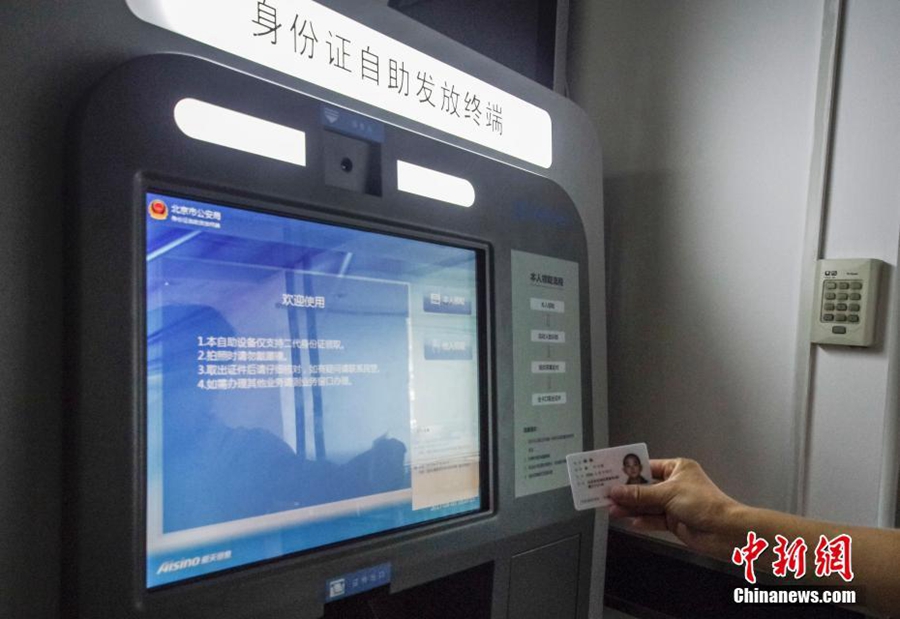 Automatic ID card issuing machines make it easier to get new ID cards in Beijing. Photo taken on Aug 3, 2017. [Photo/chinanews.com]
An automatic ID card application machine and an automatic ID card issuing machine have been installed in four police stations on trial basis in Beijing.
Beijing residents, whose ID cards are lost or expired, can apply for a new ID card in a few minutes by inputting personal information, a photo, finger prints and the fees.
The applicants can get the cards either through the machine itself or have it delivered via express courier.
The machine works 24 hours a day.