Highlights of Xi's speech at rally marking PLA's 90th anniversary
Editor's note: Celebrating the 90th anniversary of the founding of the People's Liberation Army, President Xi Jinping delivered an important speech at a grand event at the Great Hall of the People in Beijing on Tuesday. Here are some highlights from his speech.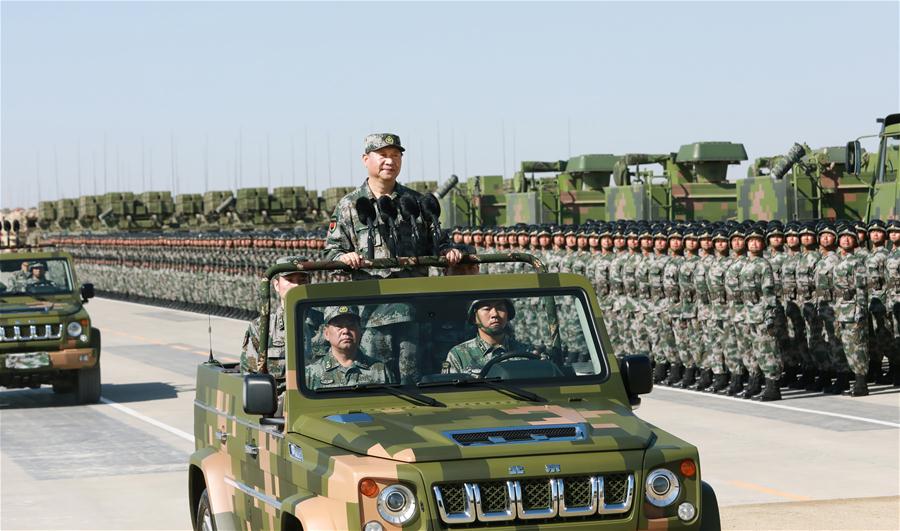 Xi Jinping, commander-in-chief of the PLA, reviews the armed forces as part of the commemorations marking the 90th founding anniversary of the PLA at a military training base in the Inner Mongolia autonomous region, July 30, 2017. [Photo/Xinhua]
1. CPC's absolute leadership over army
"To build a strong military, [we] must unswervingly adhere to the Party's absolute leadership over the armed forces, and make sure that the people's army always follows the Party," said Xi, also general secretary of the CPC Central Committee and chairman of the Central Military Commission.
It is an essential trait of socialism with Chinese characteristics, and a major political advantage of the Party and the state, he said.
"No matter how times develop and how circumstances change, this army of ours will always remain one of the Party and one of the people," Xi said.
"The armed forces must follow the banner, the direction and the will of the Party at all times and under any circumstances," Xi added.
"History has told us that the principle of 'the Party commanding the gun' is the fundamental guarantee for the people's army to retain their nature and goal," Xi said.