PLA milestones: How China has built its military might
Editor's note: After the 18th Communist Party of China National Congress in late 2012, far-reaching reforms have been carried out to make the People's Liberation Army leaner, stronger and more efficient. Here we take a look at how the PLA has become a lethal force.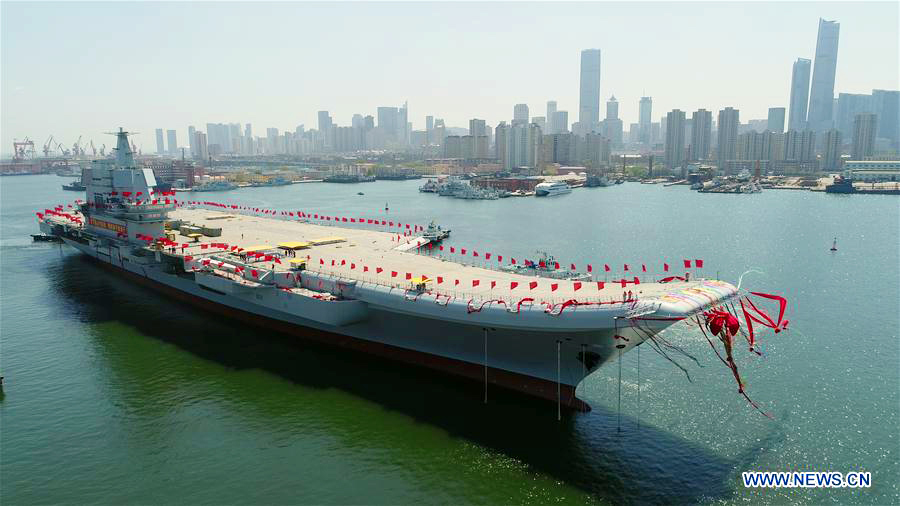 China's second aircraft carrier is transferred from dry dock into the water at a launch ceremony in Dalian, Northeast China's Liaoning province, April 26, 2017. [Photo/Xinhua]
First domestically developed aircraft carrier
The nation officially launched its second -- and the first domestically developed -- aircraft carrier in Dalian, Northeast China's Liaoning province, on April 26.
The ship is the largest and most sophisticated surface vessel the country has ever built.
It will have a displacement of about 50,000 metric tons and a conventional propulsion system. It will carry domestically developed J-15 fighter jets and other ship-borne aircraft. The ship will also use ski jump-style takeoffs for fixed-wing aircraft, the same as the Liaoning, China's first aircraft carrier.
Related story: China launches first domestically developed aircraft carrier